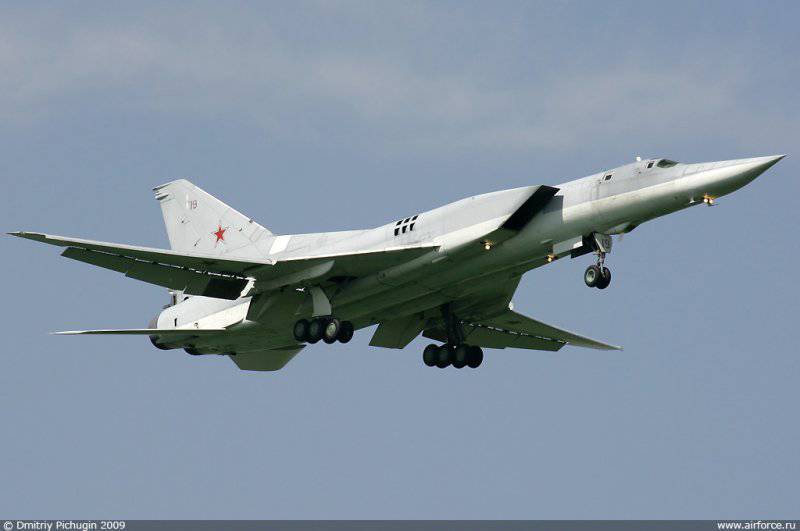 Chinese websites reaffirmed that Russia agreed to sell Beijing a series of Tu-22М3 bombers for 1.5 a billion dollars.
After entering the service in the military forces of China, Tu-22М3 will receive a new name "H-10".
The agreement between Russia and China includes the supply of 36 aircraft: the first batch of 12 and the second of 24 bombers.
Tu-22 will be aimed at attacks from the sea and will be used to destroy targets from low altitude in order to avoid detection by radar.
The Tu-22 is a Soviet supersonic strategic strike bomber with variable wing geometry and long-range action. It was developed during the Cold War and is among the planes closest to the concept of "stealth bomber." It will be upgraded by some Chinese combat systems and will receive an increased range, allowing it to be a significant threat to many modern weapons systems.
This will be even more true if Russia agrees to supply China with X-22 Rainbow (AS-4 "Kitchen") long-range anti-ship missiles, in which case this may be a significant change in the strategic balance of forces in the region.
Bombers Tu-22 will give China another useful tool in achieving the strategic control objectives of the South China Sea and the Pacific Theater; mobile platform for launching cruise missiles, conventional and nuclear weapons in various scenarios of war in this zone.
Or in other words - will become a new and powerful threat to the forces of the Navy
fleet
USA in this region.