They talked about Russia. Here are just forgot about the Russians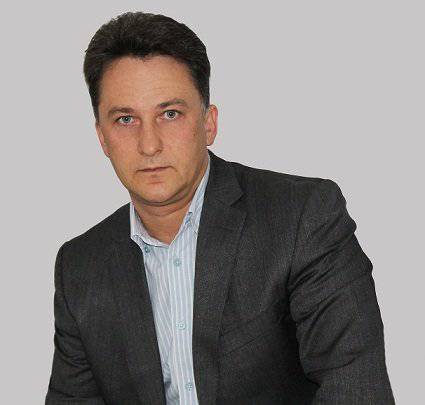 Last week, from January 16 to January 19, a regular Gaidar forum was held in Moscow under the loud and promising title: "Russia and the World: Challenges of Integration". The designated topic seemed interesting to me, as well as the declared composition of the forum participants. All these days I spent at plenary sessions, listening to speeches at numerous round tables. And when the forum ended, I tried to comprehend what was happening. The impressions received gave rise to a stream of conflicting emotions and assessments, which I want to share.
First of all, I would like to note: the forum once again showed a sharply liberal trend in economic and political thought; this tonality was present in almost all performances. Undoubtedly, shifts towards liberal directions of economic development, such as: attracting investments, creating new jobs, etc. - of course we do. No sane person will argue with such a message. At the same time, the topics discussed at the forum touched upon all aspects of liberalization, except for one: how will society perceive liberal reforms? This most important issue remained outside the scope of discussions. For four days they talked about Russia, but they forgot about the Russians. I don't know whether the supporters of liberal reforms considered it insignificant, or deliberately excluded the issue from their concepts, believing that Russian citizens would only support such reforms. Or, on the contrary, they will agree with any reforms voluntarily or compulsorily.
Here, it seems to me, the liberals have miscalculated. We all know that, according to opinion polls, 60 to 80 percent of citizens have a negative attitude towards any liberal reforms. It so happened that in our country liberal ideas discredited themselves in the most difficult years of the existence of new Russia - the dashing nineties. The society has not yet forgotten the general impoverishment of the absolute majority of citizens, which happened literally overnight as a result of actions to liberalize the economy under the leadership of Yegor Gaidar. And for almost the same majority today, liberalism is synonymous with disaster. It is no coincidence, as some scientific studies show, that liberal trends and right-wing movements are now supported by no more than ten percent of the population. However, it seems to me that this figure is too high. It is unclear in what ways such a result was achieved. Most likely, if these data are correct, they simply refer exclusively to large metropolitan areas. And such "studies" are initiated and sponsored by people on the famous Forbes magazine list. Only they benefit from such results and forums are akin to Gaidar's. This is how they lay an ideological platform for their economic and political activities, work with foundations, the media, and through them try to influence both the activities of executive power structures and the formation of public opinion. I clearly felt this influence at the last Gaidar forum.
And here is another observation that alerted me. I have not seen such a large number of foreign guests, especially American scientists. And in relation to some of them, I would even put the word scientist in quotation marks, since their statements hardly corresponded to the declared scientific specialty.
I was frankly surprised by the presence at the opening of the forum of the US Ambassador to Russia, Michael McFaul, who showed himself not on his best side at the very moment of his inauguration. After all, the first with whom he met then was not the President of the Russian Federation, but representatives of the opposition, which at the moment has turned into a political slush and has gone into negative oblivion. What or who was Mr. McFaul looking for at this Gaidar forum? Maybe some new promising opposition characters? Interestingly, found it?
However, this my first strong surprise from the forum quickly passed, because I happened to hear people who, perhaps, have scientific knowledge and titles, but the content of their statements amazed me with their cynicism. For example, during the so-called panel discussion "Challenges of global public policy and the new role of Russia" I had a chance to listen and talk with the president of the American University in Cairo, Lisa Anderson. I was interested in her frank story about how she worked as a technologist of democratic changes in the Arab Spring, about what is happening now in the Middle East. According to her, the Americans (apparently, those who work in the State Department) did not like the authoritarianism of Gaddafi, Assad, and Mubarak. On the basis of this, they say, well-known actions were taken. During the discussion, I asked Ms. Anderson: is it time in the 1st century to take a destructive path and engage in the colonization of countries that have been living according to their own ideology from time immemorial? Why impose your standards on countries, especially Muslim countries, where the laws of Islam are strong? After all, you see, I said, what is happening now in the Middle East, you got into Afghanistan and cannot get out of there, and everywhere you have broken or stirred up the state-political system and have achieved nothing, except that a lot of people are dying there every day. including American soldiers. Ms. Anderson's answer was as straightforward and simple as a rubber baton: Everyone makes mistakes, she said, but everything new must be promoted. And she continued: there are certain forms of sacrifice in the implantation of democracy, but everything will be wonderful in the future.
Some kind of primitive cave logic. It is designed either for absolutely illiterate fools, or the gentlemen in the Washington State Department have come up with a new export model of democracy. At the same primitive cave level: if you want to live like in the USA, put your sacrifices on a democratic altar, that is, kill as many of your fellow tribesmen as possible. And in the future, maybe everything will be great!
What curious political and technological experiments on people are being carried out by the American scientists, if I may say so. I wonder for what purpose? Something became clear after Mrs. Anderson walked over my person. In her opinion, in my early forties, by American standards, I belong to the not very productive age of the so-called neo-youth. They, the Americans, are more interested in young people born in 1980, with whom they will study around the world. As it turned out, Russia is no exception. You can imagine what such figures can do with young people, and Ms. Anderson herself did not hide it. According to her, such young people will not be able to make some kind of revolution themselves, they are needed for an emotional wave and as a battering weapon in terms of overthrowing the regime. Cannon fodder, I see. But people like me, in her opinion, should lead the youth. Speaking directly - to lead her to the slaughter. Technologists like Lisa Anderson will develop an ideology of protest actions. Here's how it turns out: and the roles have already been assigned!
I developed an interesting dialogue with another professor from the University of Los Angeles: Daniel Traisman. At first, I tried to take notes on his performance. I wrote it down and thought: isn't it all nonsense? He said that there are several forms of respect for the country. There are four of them: weight (hard power, pressure), science, reputation and size. He said that Russia has all these attributes, but there is a problem with intelligence. In Russia, in his opinion, there should be more discussions, more political freedom, less intimidation and restrictions in freedom and contacts for scientists with their colleagues abroad, as well as more political statements.
I asked the professor which scientist is being oppressed in Russia and who? He immediately recalled the recently adopted law on NGOs, stating that the employees of these structures are scientists, and they were insultingly called agents. But in the non-profit organization, I objected, there are no scientists. These are organizations that are groups of influence on certain political processes, for which they receive foreign grants. In the same America, such activity is strictly monitored. Those grants that come from abroad cannot be used in the political activities of influence groups within the country. This is a worldwide practice. Another thing is that in Russia the word "agent" has a negative character, while in Europe and America it is normal. In the United States, even FBI employees are called agents. The professor answered me in the sense that maybe he was mistaken, but in any case he does not like the processes taking place in Russia today, and he is unlikely to revise his views. My other question was whether he saw on the Internet all the dirt that is pouring out into cyberspace about the Russian president and what would happen in the United States to the authors of such statements? The professor answered me honestly - they would have been in jail. It's a pity, but I didn't have time to ask the professor why then in our country, in Russia, they walk free, and what intimidation or increasing the breadth of political statements does he advocate? And was there any need to ask? It is clear where such double standards come from for some American professors who come to Russia to speak at a prestigious forum. In my opinion, these figures come to Russia exclusively for provocative purposes. They are not scientists or liberals at all. These are the most common provocateurs.
I remember the speech of another so-called scientist, professor at the University of Washington George Mason Jack Goldstone. I can't say anything - an intelligent, imposing gentleman. But with what cynicism, almost with tears in his eyes, he asked his listeners: why did you Russians destroy your science, because we looked at you from the bottom up and admired your successes? Harvard professor Neil Ferguson echoed him on the same hysterical note. Admiring Russian science, he literally lamented like a family about its destruction. And this despite the fact that all Western rhetoric in this direction since the beginning of the nineties boiled down to the fact that there is no science in Russia, scientists cannot and do not want to work here, they leave for the west, where they have to redesign. And now, when we have destroyed everything and introduced the Bologna system, the Unified State Exam and other standards of Western education, they are completely cynical about this. It turns out that science was, it remains to ask, where did it go, where did the cream of the learned minds go? Are they working in the laboratories of Goldstone and Ferguson today? Would you like, gentlemen, to engage in the revival of Russian science, if you are so lamenting about its untimely death? Maybe you yourself will come or will you return the scientific staff? Or, at worst, share the results of scientific research?
Of course, I understand that these are rhetorical questions and a designated part of the American "professors" can only laugh at them. Well, let them laugh, it doesn't matter, I'm interested in something else. Do they still perceive us as complete idiots, or are they themselves not completely healthy? After all, the selection of their double standards in assessing the processes that are taking place in Russia today is obvious. Do they really think that everyone will agree with this and, most importantly, put up with it.
Certainly, I cannot say that the entire course of events at the forum took place in such a provocative, caustic or cynical manner. The issues of Russia's domination in the G50, further attraction of investments in the country's development and much more were discussed in an absolutely normal tone. But the only thing that I, I repeat, did not hear, is how all the processes that, possibly, will take place, will be heard and perceived by the Russians. And this, I believe, is today the key to the successful implementation of reforms. I asked this question directly to Mikhail Abyzov, the federal minister for work with the Open Government. In his reply, it sounded that the ministry, which should fulfill its functions of explaining the activities of the government, works with commercial structures, foreign partners, the expert community and public organizations. What is the result of the ministry's activities? During the seven months of its existence, we have not seen or heard a single report, although the ministry claims that XNUMX bills have passed through its expert council, for which a number of public organizations have been approved. Perhaps. But why, then, is the reaction of the main part of society to liberal reforms absolutely negative? One gets the impression that the Ministry for Relations with the Open Government does not understand at all what this is about. Either its employees, and, therefore, the department itself, do not perform their functions, or are unable to perform them due to the absence of some structural unit to work directly with citizens.
It's a pity if so. It is clear that any new business advances its path very difficult and very painful. Anatoly Chubais on the same forum compared this process with childbirth, saying that we are giving birth to a new country, giving birth to property, and it's like giving birth to a child that you can't put back in, and it hurts. Only all this is in Russian
stories
has already been. I can remember one of the reformers who cut a window to Europe - Peter the Great. He cut through the window, and Russia, undoubtedly, entered a different political and economic level. But how many people were killed at the same time is unknown. I would not like history to repeat itself, and the current modernization of the country was forcibly, over the knee.
We have already reached a completely different level of civilization in order to follow a different, non-violent path. There is every opportunity to explain to the Russians which path and where the locomotive of reforms is heading. And there are all the possibilities for creating social mechanisms that, at any step towards the liberal side, will protect Russians, including from the flow of negative information.
There is one subtlety. Liberal ideas in themselves are very attractive and promising. But only very strong-minded people who understand economic and political processes can understand them, appreciate and support them. How many of them are there in Russia today? Alas, the overwhelming minority. Moreover, the population of Russia is rapidly aging, and those who are well over forty are in the majority today. Not so far is the day when there will be more pensioners than working people. These people today do not understand what benefits liberal reforms can bring to them and their children. For them, they are still Gaidar's nightmare of the nineties of the last century. Yes, there are young people, they want to go forward, unless, of course, Ms. Anderson and her similar political strategists from among the American "professors" do not redirect her aspirations. But these young people do not yet understand that they are also at risk. With the entry into the WTO, Russia gets a lot of competition from labor resources from all over the world. And this country may not be able to withstand the competition. It is possible that in twenty years Russia will take its rightful place in the world economy. But how many people will "benefit" at the same time, if you do not pay attention to the people, patiently do not explain to them the position of the government and the chosen course, do not protect their interests, finally? Simply put, do not transform attractive liberalism into repulsive, wild capitalism, as it was once and not so long ago in Russia.
Perhaps the risk of liberal reforms in Russia is actually zero. This conclusion could be reached after listening to the speeches of domestic (I emphasize this) political scientists at the round table "Political tendencies, analysis, forecast", which was held within the framework of the Gaidar Forum. It took place on the last day, at the very end of it, and could well claim to be a final chord of an epochal event. But for some reason this chord sounded in the tone of a funeral march, to the sounds of which the country will go anywhere in the foreseeable future, but not along the bright liberal road. I have not been present for a long time at such a meeting of gloomy mediums who prophesied for Russia an extremely catastrophic future in a wide range from the liquidation of the country as a result of its capture from the east and ending with an imminent change of government with incomprehensible consequences.
The government will be more and more reactionary, and society will be angrier, nothing great will happen, the president of the Center for Political Technologies, Igor Bunin, assured. The government is focused on Soviet values, which means that an attack on free media and the Internet should be expected, said Dmitry Oreshkin, a leading researcher at the Institute of Geography of the Russian Academy of Sciences. Already this fall, society may be ripped off the nuts, journalist and writer Denis Dragunsky was worried. The authorities have adopted an inertial scenario of development, which means that they will not turn down the path of reforms, the editor of the Opinion section of Novaya Gazeta, Andrei Kolesnikov, is convinced. All the other participants in the discussion said about the same, and none of them even tried to see the light at the end of the tunnel. Is it up to liberal reforms with such an assessment of the situation?
I don't know what explains the gloomy forecasts of political scientists. Either on that day the forum was poorly fed, or the independence of these experts grew into a lack of demand. But, be that as it may, their assessments clearly did not coincide with the general benevolent mood that prevailed at the forum. On the whole, I can say one thing about it: the direction has been chosen correctly, if with each step towards liberalization, Russian citizens will feel positive economic and political shifts. Professional experts (I emphasize the importance of the second, since we still have many pseudo-experts) should gather: economists should discuss economic problems, political scientists - political ones. Something useful can come from this.
But provocateurs, especially foreign ones, with their double standards in approaches to solving Russian problems, as well as excessive home-grown pessimism, are not needed. This is my firm conviction.