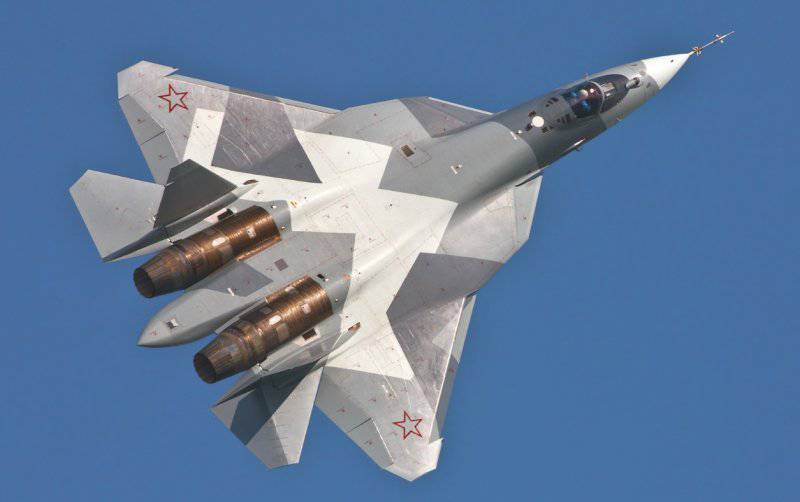 The newest Russian T-50 fighter will make a long flight for the first time, getting from Komsomolsk-on-Amur to Zhukovsky near Moscow. Earlier, the flight samples of the fifth generation fighter made this route, but not independently, but on board other military transport aircraft, notes Interfax.
"Fourth PAK FA (promising
aviation
front-line aviation complex) has already flown from Komsomolsk-on-Amur and is expected to arrive at the Gromov LII in the near future to continue the tests, "an anonymous source told the agency.
At the helm of the fifth generation fighter during such a long flight will be the Hero of Russia Sergey Bogdan, who 12 December last year, for the first time lifted the newest car into the air.
The construction of the fifth flight model T-50 continues at the plant in Komsomolsk-on-Amur, the source said. Fully tested fighter over two or two and a half years. After that, by the beginning of the 2016 of the year, it is planned to start mass production of this vehicle, and the fifth generation fighter will begin to enter the Air Force combat units.