For a long time, no one has any doubt that China is going to become another superpower. Official Beijing has not yet made such statements, but from all its actions of one character or another, certain conclusions can be drawn. In addition to economic success, China also demonstrates its achievements in the military-industrial sphere. Only in the past 2012 year was published information about several new projects that are no longer direct copying of foreign technology. These new models of military equipment in the most direct way expose the Chinese superpower ambitions.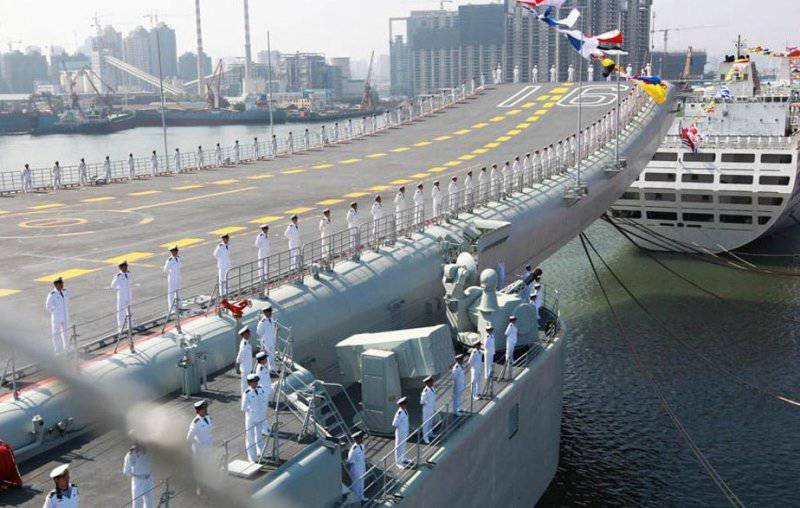 Last year stayed in
stories
China, the year the aircraft carrier Liaoning was commissioned, the first flight of the fifth-generation fighter Shenyang J-31 and the start of supply of Z-10 helicopters (also known as WZ-10). In addition, in 2012, a number of other things were no less pleasant and useful for the country in the defense sectors of China. All the achievements of the Chinese defense industry, demonstrated last year, confirm a long-circulating opinion about the capabilities of China. Everyone was able to make sure that the Chinese defense industry, at a minimum, is reaching the stage of development at which it is able to create and produce weapons and military equipment only on its own, with minimal outside help. Moreover, a number of industries, for example
aviation
engine building, still remains at an insufficiently high level, although it is developing.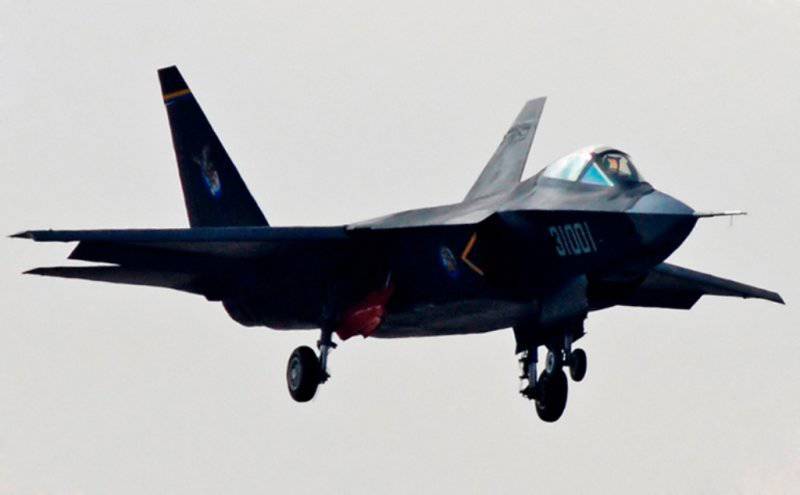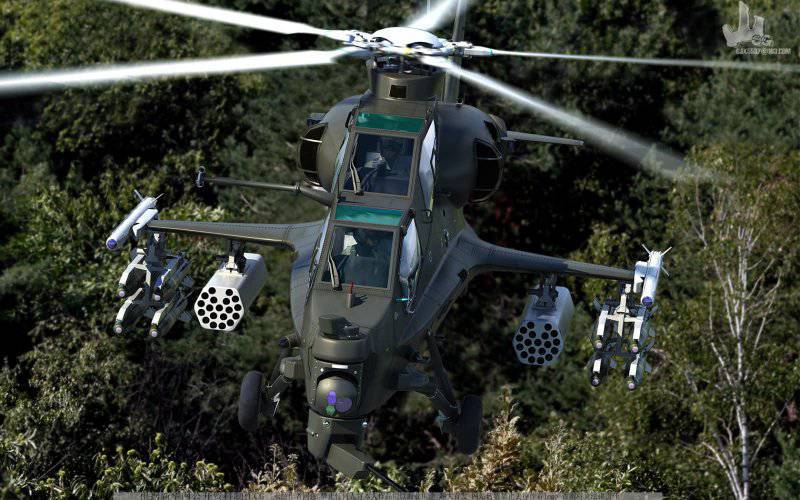 Of course, Beijing's special attention to the development of its own armed forces is fertile ground for all kinds of analytics. For example, questions are regularly raised about the causes of development
fleet
. Moreover, the topic of a hypothetical landing on the island of Taiwan with its further conquest often pops up in discussions of this issue. In addition, several disputed islands, which China is trying to share with Japan and Vietnam, are often considered as theaters of war with the participation of new Chinese ships, aircraft and armored vehicles. Thus, even if China is not going to attack anyone, it still has certain forces that are also constantly growing. More than an excellent occasion for accusations of militarizing the country, evil intentions and attempts to unleash a new cold war.
Contrary opinions, according to which China does not pose a particular threat to foreign countries, are also expectedly appearing. Not so long ago, one of the Chinese government experts on defense, Chen Hu, published a rather interesting article in which the background and possible consequences of the current Chinese renewal of the armed forces are described in a rather concise manner. For example, considering a large number of new types of Chinese technology, Chen Hu appeals to foreign experience. According to him, in the United States now there are only two newest fighter - F-22 and F-35. Nevertheless, at the early stages of the relevant programs, there were twice as many projects, but the YF-23 and YF-32 aircraft remained at the prototype stage. The same, according to Chen Hu, may eventually happen with Chinese aircraft or helicopters. This is nothing special or surprising - this is a normal global practice.
At the same time, the Chinese analyst does not argue with the view that the pace of development and construction of new weapons and military equipment is constantly increasing. But here too, Comrade Chen sees objective prerequisites. In his opinion, the creation of new types of weapons is necessary because of a number of recent geopolitical trends. Thus, most military projects are in fact a symmetrical response to potential external threats. As for very large projects, such as aircraft carriers, because of their complexity and time-consuming they can, as they say, not keep up with political trends. In other words, the current large ships are a response to the threats that appeared 10-15 years ago. Finally, Chen Hu admits that the level of development of the Chinese defense industry still does not allow for a level of competition with leading world powers. Therefore, China is forced to pay special attention to the development of its defense industry, which entails the emergence of new types of equipment and weapons, as well as their subsequent manufacture in appropriate quantities.
The third "justification" of building up the military power of China, according to the expert, is as follows. A considerable part of modern Chinese military developments corresponds to the foreign level of development of the nineties or even eighties of the last century. Thus, China is currently not so much building up strength, as trying to catch up with leading countries in the quality of military products. At first glance, such an argument seems logical and understandable. However, statements about the creation of fifth-generation fighter jets and a number of other facts of "boasting" raise certain doubts about the veracity of such excuses for increasing military power. Recently, China has presented several projects of various techniques, each of which was accompanied by theses on world-class characteristics, and even on superiority over foreign competitors. This does not quite fit into the catch-up picture that Chen Hu is talking about.
It is noteworthy that the current statements of the Chinese expert in the field of defense very much resemble the official words of Beijing in previous years. The Chinese leadership quite often resorts to the tactic of justifying its actions in the military-technical field by the threat from abroad and the need to maintain the proper military potential. At the same time, a gradual, but systematic strengthening of the Chinese People's Liberation Army can cause certain frictions in the region. As already mentioned, Beijing has differences, including very serious ones, with Taiwan, Japan and Vietnam. Moreover, for many years now there has been a stretch of diplomatic enmity with the United States, which regard Southeast Asia as one of the most important regions of the planet and have their own interests there.
And there are more and more new ideas on the topic "with whom will China fight first?" Of course, there have not yet been any serious actions on the part of Beijing directly hinting at the coming wars, but this fact is not a guarantee of future changes in the geopolitical situation in Asia. So now it's worth to see in China a serious competitor who in the coming years will gain maximum military power. At the same time, the Chinese possibilities should not be overestimated. Not so long ago, the designers and military of the PRC boasted that their newest carrier-based fighter Shenyang J-15 surpasses the Russian Su-33 in most indicators. Given the difference in the age of these machines, it is not difficult to draw conclusions regarding the reasons for such success. The Chinese simply managed to catch up with the Soviet Union of the sample of the middle and late eighties.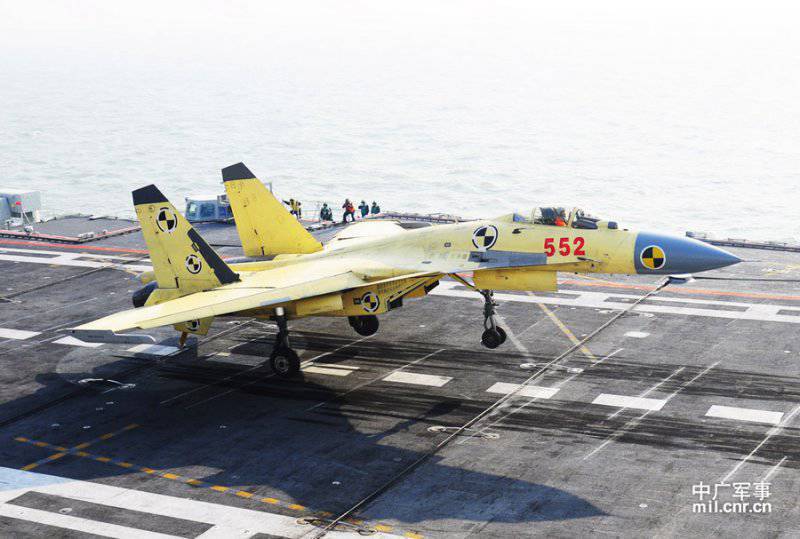 Nevertheless, such successes of the Chinese defense industry are forcing the states around China to listen to Chen's second argument about maintaining parity. If China is really going to become a superpower - and this is almost no one in doubt - then it will first of all increase the combat potential of its armed forces and ensure their autonomy from foreign suppliers. As a result, many countries, including Russia, will have to pay no less attention to their armies and defense enterprises. Even if Beijing is not going to unleash a new arms race or even a new cold war, the development of its defense industry and army will clearly not be to the detriment. In addition, while China is forced to "play catch-up," it is to some extent limited in its ability to unleash wars, which, at least slightly, increases security in Southeast Asia.
On the materials of the sites:
http://lenta.ru/
http://utro.ru/
http://sinodefence.com/