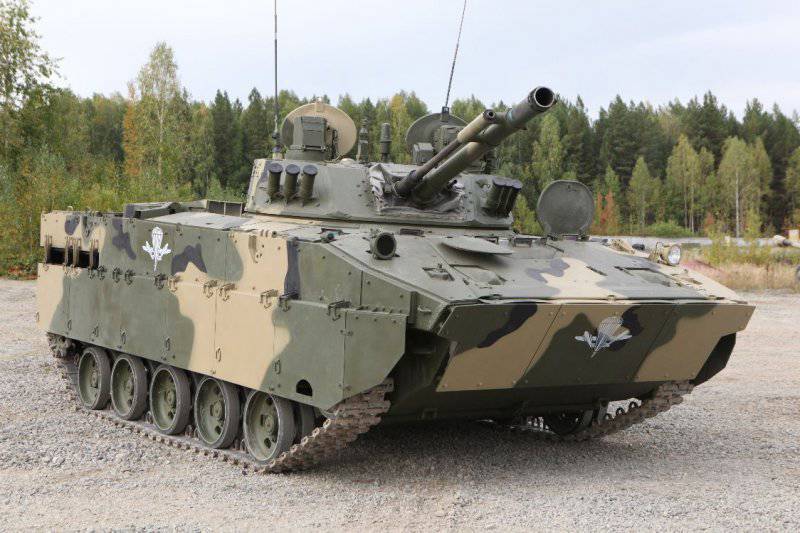 The first 10 airborne BMD-4М airborne combat vehicles will arrive in the Airborne Forces (VDV) in the second half of 2013. Commander of the Airborne Forces, Colonel-General Vladimir Shamanov announced this at the end of 2012.
According to him, the airborne can get upgraded fourth-generation combat vehicles in June-July 2013. "The Minister of Defense agreed to the production of 2013 BMD-10М and 4 multifunctional armored personnel carriers Rakushka for the first half of 10," said Vladimir Shamanov.
This was reported by the management of the press service and information Ministry of Defense of the Russian Federation.
"The Cockleshell armored personnel carrier on a tracked base will become a model vehicle for all special airborne vehicles," the airborne commander explained.
The Airborne Forces already have prototypes of equipment based on the Rakushka armored personnel carrier, they have proven themselves in the units of radiation, chemical and biological protection, medical units of the Airborne Forces.
The Commander of the Airborne Forces does not exclude the possibility of equipping reconnaissance and special units of paratroopers with lightly armored vehicles.
According to the commander, the Airborne Forces are actively interacting with manufacturers of domestic automotive armored vehicles for the development of segments of intelligence, control, electronic warfare. "By virtue of their specific actions, they move more along highways than on roads, and should have greater mobility," explained Vladimir Shamanov.
Having received the new BMD-4M and armored personnel carriers, the paratroopers are planning to carry out their troop tests in the second half of 2013 to complete the work on adopting the new equipment for the Airborne Forces.