"Acoustic waves were a means of communication": the Chinese press explained the use of sonar by a destroyer when meeting with an Australian Navy frigate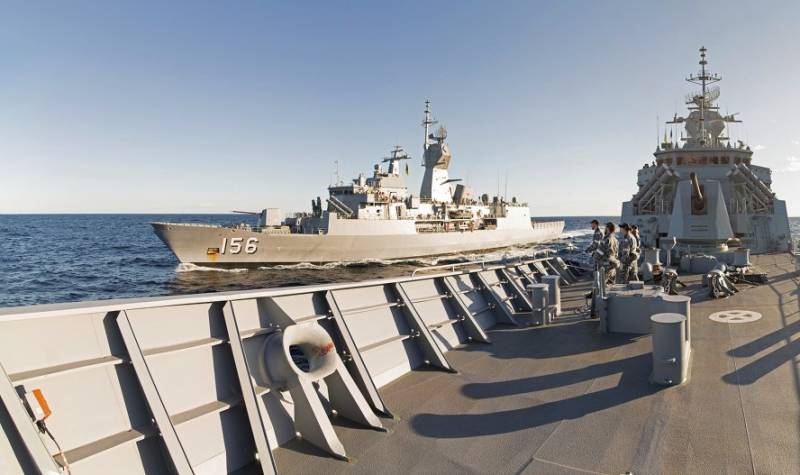 Recently, Canberra accused the Chinese destroyer Ningbo of inappropriate actions towards the Australian frigate Toowoomba. As stated, Toowoomba was anchored so that divers could remove fishing nets wrapped around the propeller. Ningbo, which encountered the frigate, used sonar, which led to "minor injuries" to the divers.
The Chinese Ministry of Defense issued a refutation of this information. As noted, the Australian ship did not operate in Japan's exclusive economic zone, but in waters near the East China Sea, the delimitation of which was not carried out by Beijing and Tokyo.
The Chinese ship strictly followed international regulations. He was at a safe distance from the Australian side and did not carry out any activities that could affect the diving operations of the Australian side
- the official statement says.
We hope the relevant parties will stop creating problems at China's doorstep
- stated the Chinese Foreign Ministry.
At the same time, the Global Times notes that the Australian frigate could have ignored requests from the PLA Navy.
The Chinese ship was forced to send warnings using sonar through the acoustic waves it generated, which were a means of communication
- an explanation is given in the Chinese press.