"The Russian defense industry is on the rise": the President of Bulgaria criticized the counter-offensive of the Armed Forces of Ukraine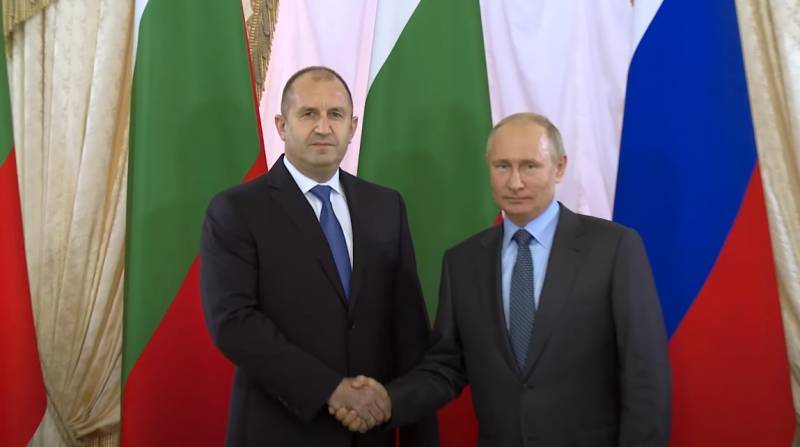 Bulgarian President Rumen Radev voiced his vision of the situation surrounding the Ukrainian conflict.
The counter-offensive [of the Ukrainian Armed Forces] was the biggest mistake. We were all enthusiastic and rushed to Ukraine. [But] I believed that before it started it was time to sit down at the negotiating table. Russia then, having lost its territories, was in a weak position
- said the president, criticizing the military operation of the Ukrainian Armed Forces.
According to him, now, after the failure of the counteroffensive, Russia feels a military upsurge and rejects a ceasefire. He believes both sides in the conflict made poor strategic judgments. Moscow vaguely and inadequately formulated its political goals [before the start of the Northern Military District] and underestimated the will of the Ukrainian people to fight, and Kyiv underestimated the military and economic potential of the Russian Federation.
They were convinced that just a few months of sanctions would strangle the Russian economy. The same media are now reporting that the Russian military-industrial complex is on the rise
- Radev noted.
According to him, these conclusions were not formed by himself, but by the position of leading politicians, high-ranking military personnel, analysts and the press throughout the Western world. Therefore, he expressed the hope that the epithet "Putinists" would not be attached to all of them. The local publication Mediapool, which quotes him, calls Radev "one of the few European leaders who allowed themselves to take pro-Russian positions."
Our great goal is the restoration of peace both in Europe and the Middle East, but achieving these goals requires us to take an objective and unbiased look, first of all, at the Ukrainian conflict
- explained the president.
He believes that the energy war [against Russia] has led to Europe beginning to lag behind the United States and China.
It cannot be that the price of gas and electricity in the USA and China is several times lower than in Europe, and we can talk about the competitiveness of the European economy in the long term
- Radev believes, pointing out that if this problem is not solved, the difference in development will only increase.