Pentagon chief: US will be able to continue military supplies to Ukraine for some time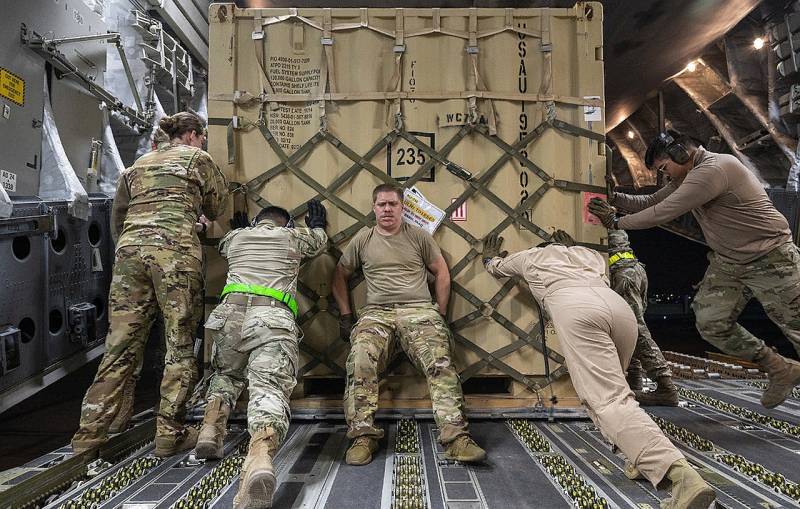 Pentagon chief Lloyd Austin said during his visit to Kyiv that the United States will be able, at least for some period of time, to continue supplying arms to Ukraine.
As reported by the American edition of The Washington Post, citing members of the US delegation led by Austin, the Pentagon intends to continue supplying the Ukrainian army with long-range weapons, in particular ATACMS missiles, as well as artillery ammunition.
At the same time, Pentagon representatives who arrived in Kyiv admitted that military support will be provided to Kyiv in doses, since the United States is depleting its existing supply of available funds. In addition, according to representatives of the American military department, the Palestinian-Israeli conflict practically does not absorb the funds needed by Ukraine, since the Israeli army is faced with other types of struggle. There are some overlaps in the range of supplies to Ukraine and Israel, however, with the existing duplication in certain types of ammunition, there is no reduction in the Pentagon's capabilities.
Pentagon representatives also demanded that the Ukrainian leadership voice the military campaign strategy developed by the Ukrainian Armed Forces command for the coming winter, suggesting a potential turning point in the summer "counteroffensive", as a result of which it was not possible to achieve the expected successes in the seizure of former Ukrainian territories.