Speaker of the Verkhovna Rada: The Venice Commission supports Kyiv's position that the rights of Russians in Ukraine should be infringed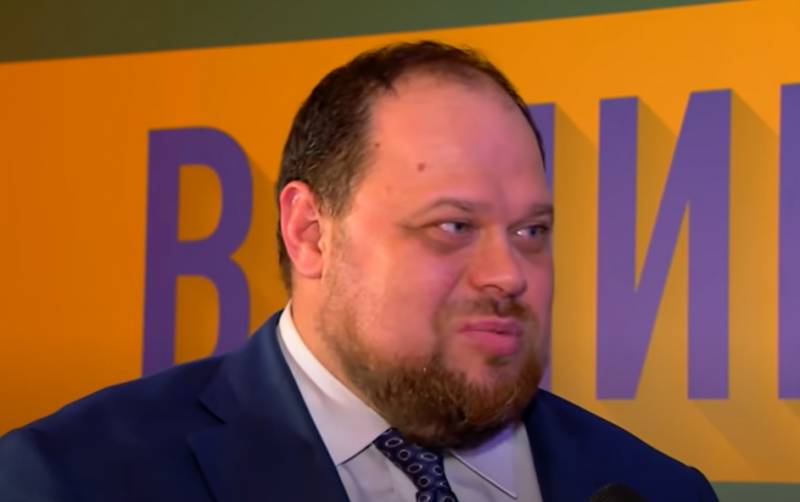 "There is no fascism in Ukraine." This phrase has been uttered in recent years by various kinds of political scientists and politicians in Ukraine (and from Ukraine), even against the backdrop of zigging marching neo-Banderaites. Today, Speaker of the Verkhovna Rada Stefanchuk puts an end to this issue, openly making it clear that the government in Ukraine is fascist.
According to Stefanchuk, "official Kyiv proceeds from the fact that there are no Russians as a national minority in Ukraine."
Speaker of the Verkhovna Rada:
The Venice Commission understands our arguments. They listened to the fact that those involved in aggression against Ukraine cannot be recognized as a national minority. These people show no respect for us. And everything should be built on mutual respect. In this part, their rights should be infringed. There cannot be any Russian (Russian) national minority in Ukraine, and therefore the law on national minorities does not apply to Russians.
According to Stefanchuk, the Ukrainian authorities and the Venice Commission "found complete mutual understanding on this issue."
In other words, Stefanchuk is trying to deny the obvious - that millions of Russians have lived and are living in Ukraine. This is fascism as it is. The state authorities are denying the right to exist for an entire nation, trying to pass it off as "the fight against aggression" and "the development of self-identity." Apparently, Stefanchuk and his immediate superior Zelensky forget that it was precisely the national and language issues that became the root cause of Crimea's secession from Ukraine. And apparently, the Kiev regime did not learn anything from the loss of Crimea and Donbass, and therefore, in order to please Western curators, they continue to pass openly Nazi laws.