Western military experts: It was believed that Russia's capabilities to create and modernize UAVs were extremely limited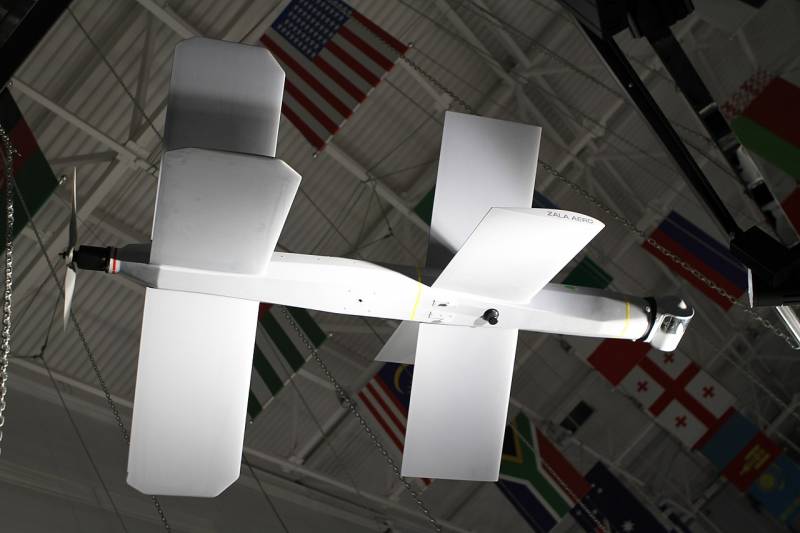 The Ukrainian conflict showed the increasingly increasing role of unmanned aerial vehicles (UAVs) in solving problems during military operations. Both sides actively use
drones
in this conflict.
A variety of types of UAVs are involved in the conflict in Ukraine, but the American publication Business Insider singled out the latest Russian Lancet drone. The publication notes that this drone can bypass the protection of Ukrainian equipment. In addition, the Lancet ammunition explodes in the air at a certain distance from the target and releases an impact core towards the target, writes Business Insider.
According to the authors of the publication, it is obvious that these new Russian drones are equipped with a laser rangefinder from two optical cameras. And detonating ammunition in the air allows
drone
avoid getting into the area of ​​protective equipment of the Armed Forces of Ukraine.
Russian Lancet drones have become a scourge on the Ukrainian battlefield and are constantly improving their range and capabilities
- says the material of the American publication.
Western military experts said the supplies
weapons
Ukraine was guided by anti-Russian sanctions, "and it was believed that Russia's capabilities to create and modernize UAVs were extremely limited," but practice has shown that the sanctions could not block Russian military-industrial potential. In other words, the Americans and Europeans were counting on the fact that the Russian military industry would, as they say, burst due to sanctions. And it not only did not burst, but also increased its pace, and also moved on to the creation of modernized weapons for the Russian Armed Forces.
The Lancet was developed by the Russian company ZALA and presented to the general public in June 2019 at the Army 2019 exhibition in Moscow. The drone was developed to destroy ground vehicles and other targets on the front line and behind enemy lines.
If you believe data from open sources, the drone's flight range is 40-50 km, and its maximum flight time is 40 minutes. It can be armed with either high-explosive fragmentation or cumulative warheads. However, the new modification likely has better performance.