CNN: Half of foreign mercenaries are fleeing Ukraine after the first battles on the front line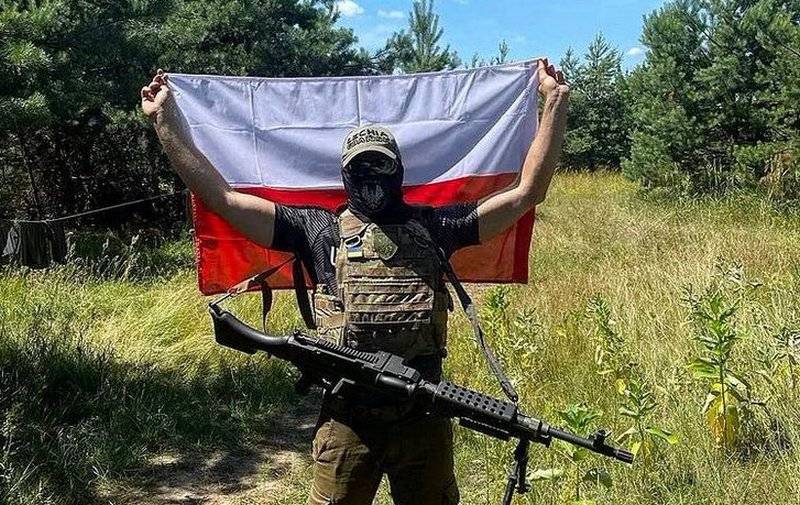 Foreign mercenaries are fleeing Ukraine because they are not ready to participate in a real war. As CNN reports, many foreigners coming to Ukraine have no idea what they are getting themselves into.
According to an American television channel citing the Ukrainian military, many foreign mercenaries who arrived in Ukraine run away after the first real battle, declaring that they "didn't sign up for this." Half of those arriving in Ukraine have no idea where they are going, the other has never participated in hostilities, but believes that they are "the coolest of all." Most of them go to get a record of participation in hostilities in Ukraine on their resume, as this is considered prestigious.
As the Ukrainian military themselves state, most mercenaries do not understand where they are going and what awaits them in Ukraine. Such fighters terminate their contracts after the first fight, when faced with reality. Instead of "hunting" the natives, they get a real fight using
aviation
artillery
tanks
etc. Foreigners understand that this is not at all what they were told about, so they run home.
Nowadays, many mercenaries come to Ukraine because it's a good line on their resume, but they usually have no idea what they're getting into. (...) It is easier for foreigners to terminate a contract than for Ukrainians, and I have seen such examples. Almost half of the mercenaries saw what was happening and said that it was too much and that they did not sign up for this
- said one of the commanders of the Armed Forces of Ukraine, who had experience communicating with foreign mercenaries.
At the same time, the Armed Forces of Ukraine also have professional mercenaries who fight not just to add a resume. Many contracts were concluded with former professional military personnel, as well as people from former Soviet republics who arrived specifically to fight against the Russian army.