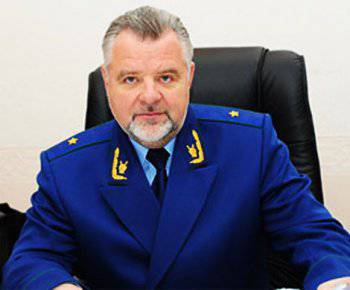 Today, Russia has ceased to be a paradise for gamers of all stripes. If still 5-7 years ago, the number of gaming clubs where there were
slots
in our country measured in tens of thousands, then for some time these gambling establishments, along with the casino and roulette, began to close and go underground. In recent years, hundreds of raids by representatives of the Ministry of Internal Affairs and other law enforcement agencies have been conducted in the Russian capital alone, which were engaged in identifying points where gaming halls continue to operate. One of the most sensational recent cases is the so-called "case of Moscow region prosecutors", who were suspected of patronizing relations with the owners of underground casinos and gaming clubs.
One of the defendants in the high-profile criminal case was Alexander Ignatenko, whose photographs at one time were circulated by all Russian news agencies. In these photos, the former (at the time - current) first deputy prosecutor of the Moscow region was captured in the company of the organizer of a large network of Moscow underground casinos Ivan Nazarov. After the start of inspections, it turned out that Mr. Nazarov had the opportunity to conduct his illegal business solely due to the fact that certain people in the prosecutor's office were not at hand and loved to receive substantial gifts for their services to protect the gambling business. Nazarov told the investigators in detail about the principle on which the scheme worked, and the matter began to gain momentum. The first arrests and resignations followed. It seemed that quite a lot of time would pass and the corruption "raspberry", reaping the fruits of the illegal gambling business in Russia, would be over.
However, as time went on, the matter began to slip more and more. The aforementioned Mr. Ignatenko found himself at one of the Polish resorts, where he was able to be detained by local police. But while Warsaw is in deep thought about whether to issue Ignatenko to Moscow or not. In the meantime, the Polish representatives of the Ministry of Justice are thinking about what to do with the former Russian prosecutor, in Russia itself the matter has completely stalled. Despite the revelations of Ivan Nazarov, who made a deal with the investigation, most of the criminal cases against former servants of the law involved in a corruption scandal have been closed or revised.
February 9 expires the period of stay in custody of Ignatenko himself. After that, the Poles can release him altogether, guided by the fact that Russia is not particularly trying to bring the matter to court.