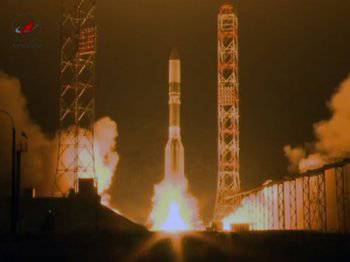 On Tuesday, Russia launches a new space year by launching the Rokot launch vehicle with three dual-purpose Cosmos series vehicles. This will be the first launch of a space rocket conducted by EKR troops in 2013 from the Plesetsk cosmodrome.
This launch was originally scheduled for December 8, however, during the training, experts identified a malfunction of the Breeze-KM overclocking unit. The State Commission decided to stop all work on the preparation for the launch of the Rokot rocket.
Rokot was created as part of a conversion program based on a PC-18 intercontinental ballistic missile that was being decommissioned. The first launch of the rocket from the Plesetsk cosmodrome took place on 16 on May 2000 of the year, ITAR-TASS reported. In total, sixteen launches of this vehicle were conducted from the spaceport.