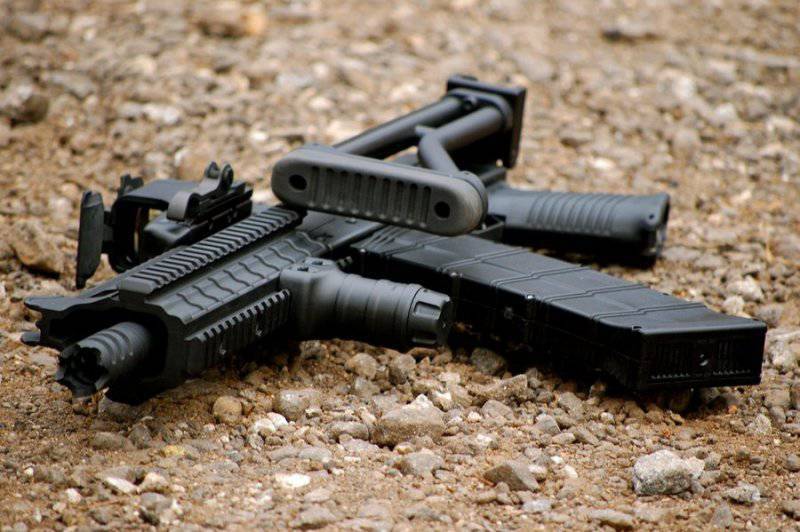 Over the 2012 year, exports of Izhmash products to the American market grew by 15% compared to the 2011 figures of the year. The company has supplied products in the US totaling $ 16,2 million.
"In addition, we have significantly improved the quality of our products and we expect that we will be able to strengthen our positions and ensure a further increase in the presence of products on the American market," said Izhmash CEO Konstantin Busygin. He noted that America is an important sales market for Izhmash: more than 80% of the total civil export of the enterprise is supplied to the USA.
Izhmash will demonstrate its products at Shot Show 2013, which will be held from 15 to 18 in January in Las Vegas. On it, the largest importer of the enterprise, the RWC company, will present all the products allowed for delivery to the USA.
Also participating in the Shot Show will allow Izhmash to assess the needs of the largest hunting market.
weapons
and suggest new topical models. At the moment, the company is completing the development of two small-caliber rifles for the United States, developed on the basis of the sports rifles SM-2 and Biathlon, and will present them to the public in 2014 year.
The exhibition of sporting and hunting weapons Shot Show in Las Vegas is the largest event of the world arms industry and is held for the 35 time. From the Izhmash products, the exhibition will feature popular Saiga self-loading hunting rifles for various ammunition and Saiga-12 for power agencies in the classic version and with additional attachments, as well as Bars, Sobol and " Kite".
"Izhmash" - the largest Russian manufacturer of automatic combat and sniper weapons, guided artillery shells, as well as a wide range of civilian products - hunting rifles, sporting rifles, machine tools and tools. The company was founded in 1807. Izhmash products are shipped to 27 countries of the world, including the United States, Great Britain, Germany, Norway, Italy, Canada, Kazakhstan and Thailand.
Rostec is a Russian corporation established in 2007 year to promote the development, production and export of high-tech industrial civilian and military products. It includes 663 organizations, of which 12 holding companies in the military-industrial complex are currently formed, and 5 in civilian industries. Rostec organizations are located on the territory of 60 subjects of the Russian Federation and supply products to markets in more than 70 countries of the world. More than 900 thousand people, or about 2% of the working-age population of Russia, work at the enterprises of the corporation. Net profit in 2011 amounted to 45,6 billion rubles, tax deductions to the budgets of all levels reached 100 billion rubles.
Contacts of the press service:
Elena Filatova,
T. + 7 (919) 919-97-70
[email protected]