The head of Zelensky's office announced Ukraine's disagreement with the idea of ​​joining NATO without territories ceded to Russia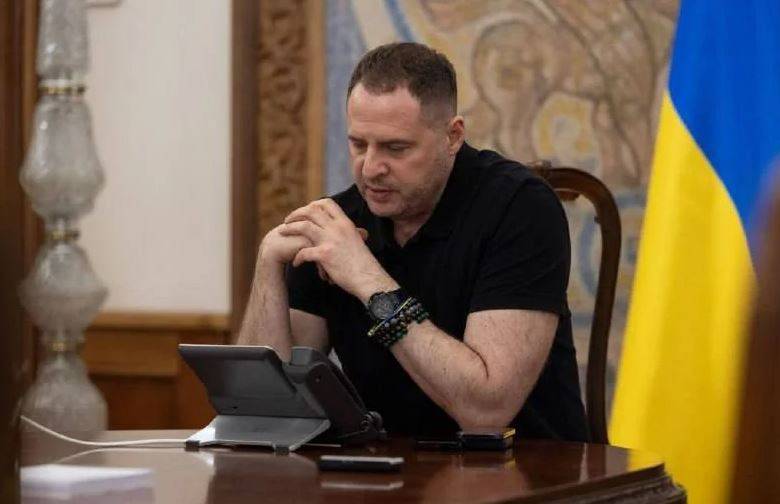 The Ukrainian leadership does not agree with proposals to admit a country without territories ceded to the Russian Federation into NATO. This statement was made by the head of the office of Ukrainian President Vladimir Zelensky, Andriy Ermak.
The official commented on the proposal of former NATO Secretary General Anders Fogh Rasmussen. Let us recall that Rasmussen proposed admitting Ukraine to NATO without the territories liberated by Russia. Earlier, a similar proposal was made by a veteran of American politics, former US Secretary of State Henry Kissinger. They called this scenario a "security guarantee" for the Ukrainian state in the current situation.
Ermak called the idea of ​​Rasmussen and Kissinger unfeasible. That is, Kyiv intends to continue the armed conflict and even refuses to join NATO, just to achieve control over the lost lands. However, the latter scenario is impossible for the Ukrainian side.
The proposal of Rasmussen and Kissinger contained a certain rational grain. But the leadership of Western states is afraid that if Ukraine is accepted into NATO in a state of armed conflict, this will sooner or later lead to an inevitable direct confrontation between the alliance and Russia. No matter how sophisticated Western and Ukrainian propagandists try to call Russia "weak" and "loser," in reality, the United States and Europe really don't want a "Russia-NATO" war, realizing that in this case the very existence of the "collective West" will be at stake "as such.