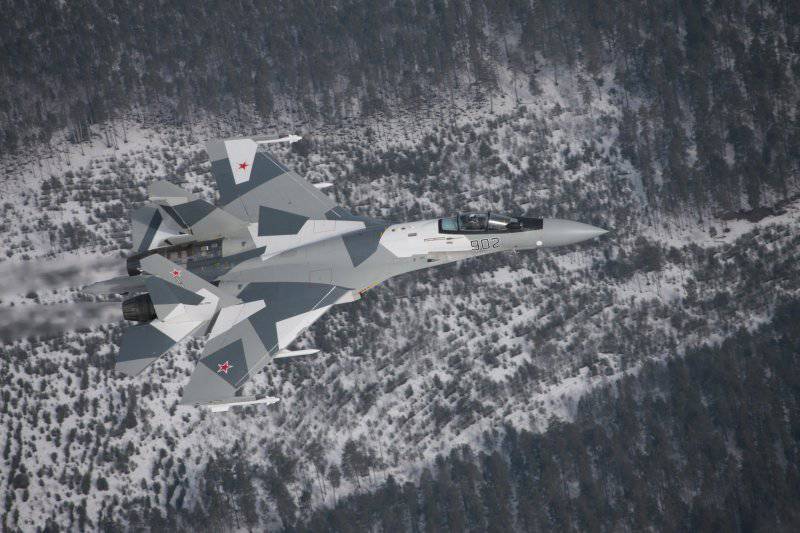 At the end of the week at the airport of the State Flight Test Center. V.P. Chkalov (GLITs) in Akhtubinsk will arrive the first serial Su-35S fighters. Now the engineers of the technical staff of the GLIC have begun the scheduled inspection and acceptance of the 6 latest Su-35S multi-functional fighters at Komsomolsk-on-Amur OJSC
aviation
Production Association Yu.A. Gagarin. "
On the basis of the GLITs, ground and flight tests will be conducted to verify the operation of the information control system, communications complex, navigation, fighter radar system, as well as weapons systems at the center's test site. Later, GLITS specialists will develop methods for their combat use. Then the tested cars will be transferred to the State Center for Aviation Personnel Training and Military Tests of the Russian Ministry of Defense (Lipetsk).
Su-35S should be the main fighter of the Air Force of Russia. Before 2020, it is planned to purchase about 90 of these newest machines.
Su-35C is a deeply modernized super-maneuverable, multifunctional generation fighter "4 ++". It uses the technology of the fifth generation, providing superiority over fighters of a similar class.
The aircraft has a reinforced airframe, is equipped with new engines with thrust vector control, is capable of developing supersonic speed without the use of afterburner, it has the newest weapon system, 12-i suspension points. Combat load increased to 8 t. Thanks to the use of modern materials, the aircraft visibility is significantly reduced.