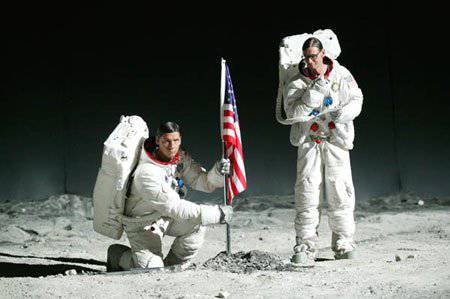 It took me 6 years to get all the orange hops out of me, all the liberal spirit ... To become Russian again, and partly Soviet. Although the USSR remember a little bit ....
It was not easy, it was hard to admit that what you believed in was not just wrong, but brought corruption to everything: you, the country, the culture, the people. Therefore, I did not even experience the illusion that after my article, the very first one on this site: "
Confession of a Russian Orangeman in Ukraine .... repentance and renunciation of liberalism
»Investigate or make" belolentochnikov "in Russia make you think. I sincerely hope that what "yesterday" was in Moscow is not all of Russia, and it's better not even Russia at all.
I actively follow the Russian political life, as a result, many on the website "Military Review" among Russians consider me a provocateur - they say, they live in Ukraine, and in publications they try to teach Russians what national idea is closer and more necessary for them, and among the Ukrainian guests of the site, They write to me that if I lack Russian culture, then leave for Russia under Putin's program, or go create Russian clubs (the latter is true in principle), and there feel Russian, although I just raised the problem that Russians are in Ukraine become Russian-speaking Russophobes who still do not believe, take a look at the forum of the Ukrainian city newspaper Berdyansk - cities where 90% communicate in Russian:
Berdyansk Business Forum
.
I hope that the site administration will not accept this as an advertisement. For it is not advertising, but a real ALARM !!!! These people are not ethnic Ukrainians, I am almost sure that they are Russian assimilants, not even all "svidomye" write like that.
In my address, where I renounced liberalism, I wrote that my city of Berdyansk, although Russian, and Russian-speaking, and even founded by Alexander I's decree at the suggestion of Count Vorontsov, was and remains merchant, bourgeois. So, in the neighboring city of Mariupol, where the working class predominates, support for the Orange did not exceed 4% as of 2004 year, we have 22% !!!
Now where does Moscow and the rally?
And why was this not even on Independence !? Yesterday, Muscovites, people of Slavic appearance, not Anglo-Saxons, were carrying American flags in the opposition column !!! I understand that in the Russian opposition, after a year of non-existence, there is a need for mobilization. You can't lift up the regions of the country, not 90 for a long time, everyone has a job, sharp social issues in terms of survival have been removed, so let's go on public relations with orphans in the context of American relations ?. Yes, hold a thousand rally in support of orphans in terms of: social security and employment, family institution, adoption, education, prevention of orphans ... How can you hold a rally in support of returning children abroad ?! It is a pity that not all countries have been banned, so few of us remain ... Also in support of the United States? And where. In Moscow?! In the center of Russia. What happened in this world ?!
Liberalism is a tumor, it is a killer, it is the death of a people. I explain as a former liberal, at first it's fun and even right, to uphold such postulates as independent courts, free will, transparent taxation. All this is necessary so as not to feel that the state is not abandoned, but no one further looks and sees the root. All of these points are possible when relying on the liberal
historical
, economic, mental and political experience. We do not have it. And thank God! Magdeburg Law was reduced only on the lands of Western Ukraine, where the first Russians were mentally destroyed, deprived of their culture by imposing Catholicism, then they changed their language and changed their dialectics. Our people and society developed according to other laws and traditions, but nevertheless, waves of "liberalization" pounced on us ... we stood, held on, lost ourselves somewhere, but not very and radically. And how to find your way to get rid of corrupt officials? If not liberalism, then what? I'm afraid it will be a long time ... the answers are all in our ancestral traditions, and, of course, in other topics of this site. But today is not about history.
So, we have a fact, Muscovites, Russians, Russian people go with American flags to rallies against the authorities? It seems to be a little out or a lot? I appeal to the Russian readers of "Military Review", you imagined such a 4-5 years ago !? I try to use all my former experience of a liberal to reason sensibly and build a portrait of today's "oppositionist". If you take, my city is Berdyansk, and this is a city of entrepreneurs in the resort sector, where there is no real sector of the economy and production, where money is not taken from the air, but is earned by the fact that you just by the will of fate live by the sea and rent housing. That is, under the Soviet regime, they could not even dream of such a thing! Namely, to build cottages, mansions, by the sea, to earn so much that it is enough not only for a year, but also to go to warmer countries myself. The effect of "caught God by the beard."
The abundance of money, entertainment, consumption, even in the absence of travel to Western Europe and the United States, makes it possible to feel like a "little" American. "Wow! I watched movies in 90, now I have the opportunity to fly to Turkey (Hawaii) on an airplane, rent a limousine and ride along the broken roads of Berdyansk, clothes, cars, etc." And here they talk about the Customs Union, about reunification with Russia, even if it is economic. And the reaction comes: "Aaaaa !!! Again Scoop !!! Again, dirty and dirty Russia! "It is interesting that for many in Ukraine the words" scoop "and" Russian "often become synonymous. And even for Russians in Ukraine. Until yesterday's rally in Moscow, I thought that the Russian liberal, i.e. a Russian, one way or another, wants the good, the well-being, the prosperity of his country, even through his erroneous liberal prism and paradigm. Now, with horror, I discover that a Russian may cease to be a Russian, being a citizen of Russia. Someone will call it the withering away of the "Soviet" type of people. But I think that we need to look further. Is Russian
NOT
Soviet will walk with the American flag in their own country, in their capital !?
The middle class of Russia, especially of Moscow, lives and still sleeps in the world of illusions, or has partly consciously began to abandon itself. Let's talk again sensibly. Do the liberals think that the United States, as the "dandelion of God" and the West as a whole, are waiting for Russia to become democratic and liberal, to honestly compete with it in the world market in all spheres, in order to conduct geyparads together? Either in Russia, especially in big cities, a remake of love for the United States has come, as it was in 90, or some other processes are underway ... Perhaps the future global world nation of liberals without borders and cultures is being transformed ... But it's hard to believe it is necessary to multiply and start a family, raise children, and they have a hard time with it, only lust and debauchery. Yes, and the West ordered to live long)))
Adequate Russians should hold, if not alternative, rallies, but at least something ... Out in France, normal people are trying to resist, yesterday 300 held a thousandth rally against same-sex marriage and the legal concepts of "Parent number 1" and "Parent number 2". Why we (you) can not do this and the like? No time! We work, and it also seems to be correct ... But the picture is blurred ... There are always undecided people who are adjacent to those who are always being talked about, who are creative and of the "cool" type.
Thus, the children of Muscovites who 20 years ago destroyed my great Motherland, they had a lot of free time then ... How many were there, 3-5 thousands? They are trying to solve something there again ... It's not enough for them that 20% of Russians remained outside the country.
If Ukraine can afford to play in liberalism, give itself up to the fun of the oligarchs, destroying the army and the people, if that helps the Russian Federation, it's possible to be extra-unitary pacifists, then who's next for Russia?
Today, without Spengler, it is clear that the West is dying, weakens its grip in the world, but why I don't understand why the stars and stripes in Moscow at rallies, and from where the hatred for the Motherland. Someone from commentators will correct that to the state, but I consider that to the Homeland.