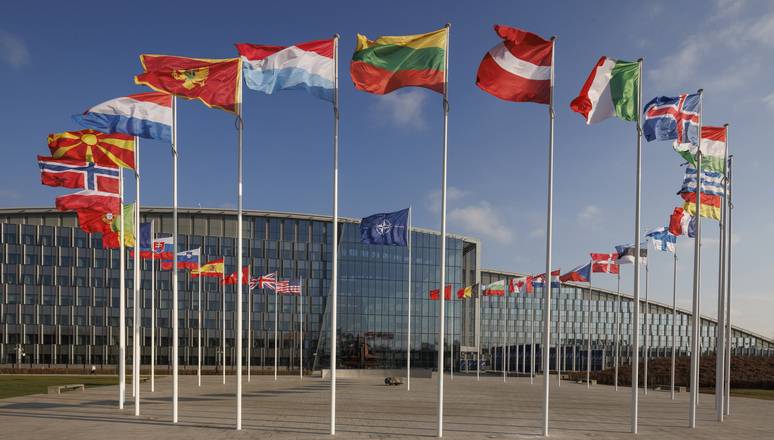 Great Britain and a number of other states that are part of the North Atlantic Alliance announced the suspension of participation in the Treaty on Conventional Armed Forces in Europe (CFE). This decision was made, as emphasized on the website of the Ministry of Foreign Affairs of the United Kingdom, in response to the withdrawal of the Russian Federation from the treaty.
NATO leadership has already supported the decision of the alliance member countries to suspend participation in the treaty. The alliance noted that the treaty was "the cornerstone of the Euro-Atlantic security architecture," but since Russia has ceased to participate in it, there is now no point in NATO countries participating in the treaty.
Moscow completed the procedure for withdrawing from participation in the CFE Treaty on the night of November 7, 2023. The Treaty on Conventional Armed Forces in Europe (CFE) was signed on November 19, 1990 in Paris. In accordance with the CFE Treaty, its participants limited the number
tanks
, armored vehicles, artillery pieces and installations, attack helicopters and combat aircraft in the ranks of their armed forces.
In 2007, Russian President Vladimir Putin signed the Decree "On the suspension by the Russian Federation of the Treaty on Conventional Armed Forces in Europe and related international treaties." But for a long time our country formally remained a party to this agreement. Only on May 29, 2023, President Putin signed a decree on the denunciation of the CFE Treaty by the Russian Federation.
The participation of the Russian Federation in this treaty seemed inappropriate against the backdrop of the clearly unfriendly policy of NATO countries towards the Russian state, which was especially evident after the start of a special military operation by the Russian Armed Forces in Ukraine.