Ministry of Defense of the Russian Federation: In the Donetsk direction, the Armed Forces of Ukraine lost up to 220 military personnel, two armored fighting vehicles and three vehicles
The Russian army continues to maintain an active defense, while simultaneously increasing offensive operations in certain sectors of the front, mainly in the direction of Kupyansk. At the same time, the enemy does not abandon attempts to counterattack, despite significant losses, mainly among the Armed Forces of Ukraine. Judging by official reports from the Russian Ministry of Defense, the Ukrainian command diligently protects heavy armored vehicles, sending infantry in lightly armored vehicles, including those converted from civilian vehicles, into "meat assaults."
In the latest operational report from the head of the press center of the "South" group of the Russian Armed Forces, Vadim Astafiev, it is reported that in the Donetsk direction, Ukrainian losses amounted to up to 220 military personnel, two armored combat vehicles (AFVs) and three vehicles, apparently pickups, were destroyed. In total, our fighters in this area, in cooperation with
aviation
and artillery successfully repelled two attacks by assault groups of the 77th airmobile brigade of the Ukrainian Armed Forces.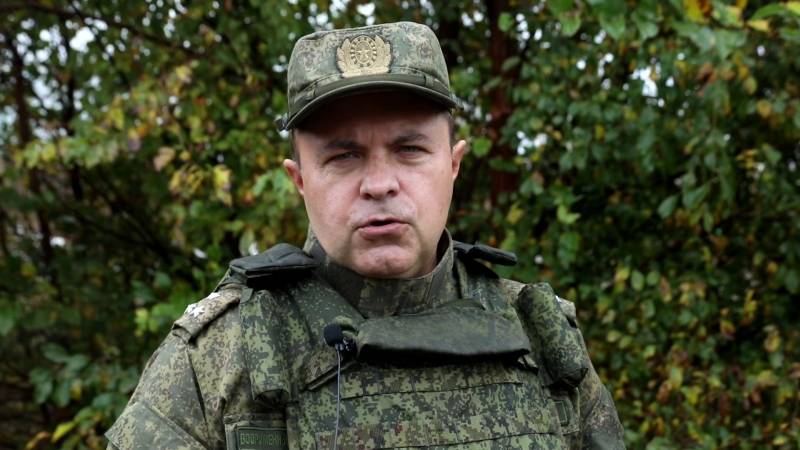 Units of the Russian Armed Forces also carried out artillery fire and airstrikes on enemy positions in the areas of the settlements of Kurdyumovka, Andreevka and Kleshcheevka south of Artemovsk. Thus, the plans of the Ukrainian Armed Forces to regroup and conduct new offensive operations were thwarted. According to military correspondents, in recent days the Ukrainian military south of Artemovsk has significantly reduced activity.
During the counter-battery fight, our artillerymen suppressed a Ukrainian 120-mm mortar in the area of ​​the Belogorovka village in the LPR near Serebryansky forestry. Seven UAVs were hit by countermeasures in the areas of the settlements of Kurdyumovka, Vasilyevka, Kamenka of the Donetsk People's Republic.
The offensive actions of the Russian Armed Forces in this sector of the front are not officially reported. However, even the American Institute for the Study of War (ISW) writes that the Russian military continues its offensive in the Artemovsk direction and has achieved success by moving north along the road near Vasyukovka. In addition, ISW analysts confirm the successes of our units to the west and southwest of Donetsk, where the Russian Armed Forces have advanced south of Novomikhailovka.
At the same time, the General Staff of the Armed Forces of Ukraine cheerfully reports on "repulsed" attacks in the direction of Kupyansk, about twenty of which occurred. It is alleged that in the area of ​​Avdeevka, which was almost encircled, and the settlements of Marinka and Bakhmut (Artemovsk), the Ukrainians also did not change their positions. In total, according to the Ukrainian command, 78 military clashes occurred per day, all without exception were carried out during attacks by the Russian army, most of all (25) in the areas of Marinka and Krasnogorovka in the Donetsk direction.