US press: The White House notified Congress of the transfer of a batch of precision-guided bombs to Israel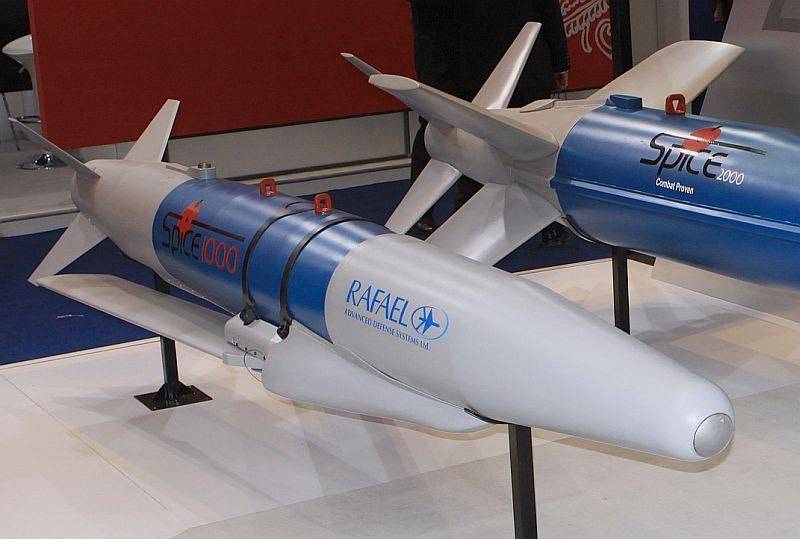 The United States plans to supply the Israeli Defense Forces with a batch of precision-guided Spice bombs for bombing the Gaza Strip. The Wall Street Journal writes about this.
According to the American publication, the White House has already sent a notification to the US Congress about the potential transfer of guided glide bombs to Israel in the amount of $320 million. Interestingly, the Americans want to supply Israel with precision-guided munitions developed by the Israeli company Rafael. It turns out that, as part of the agreements, the US subsidiary of the company transfers the bombs to its head office in Israel, from where they will go into service with the Israeli army.
Spice is a controlled planner
aviation
a bomb with an inertial control and guidance system, including GPS, TV or thermal imaging guidance at the final stage of flight. The homing head used has a wide viewing angle, and image scanning takes place offline. Bombs of this family can hit targets at ranges from 60 to 125 km (information varies), the accuracy of hitting the target (AC) is less than 3 meters, the probability of hitting is 95%. The bomb can store up to 100 targets in its memory and can be retargeted mid-air by the strike fighter crew.
Earlier, the White House called on Israel to use what was transmitted by the Americans
weapon
according to the "laws of war".
Meanwhile, the Israeli Air Force continues to strike Gaza City, virtually leveling it to the ground. Although the command of the Israel Defense Forces has sent units into the Gaza Strip, they do not enter the city itself, fighting on the outskirts. Presumably, Israel is afraid of too many casualties during urban fighting, so they will continue to bomb Gaza.