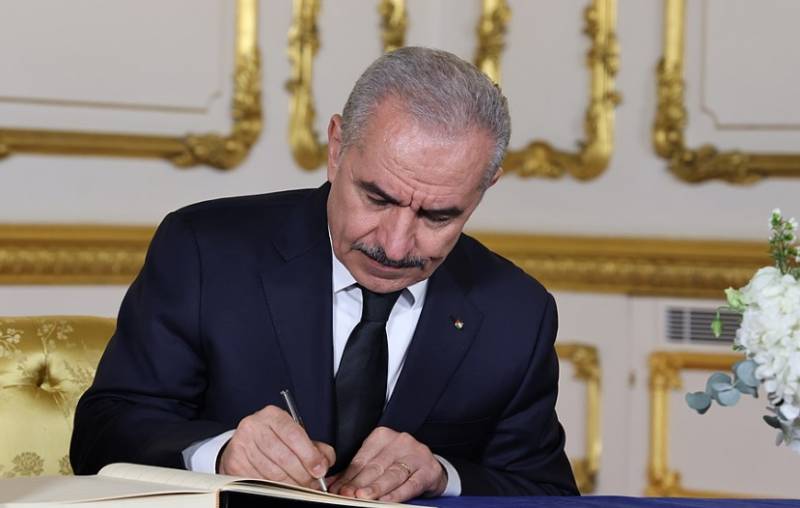 Palestinian Prime Minister Mohammed Shtayyeh, commenting on the recent statement by the Israeli Minister of Heritage Affairs, who called for destroying the Gaza Strip with a nuclear strike, said that ten thousand civilians who have already died as a result of Tel Aviv's aggression are not enough.
Shtayyeh stressed that the Israeli minister would like to see a second Hiroshima in Gaza, organizing genocide carried out with the help of Israel's nuclear weapons.
weapons
. The head of the Palestinian government called the Minister of Heritage Affairs of Israel a bloodthirsty person who calls for killing for the sake of killing and justifying genocide and mass extermination of the civilian population of the Gaza Strip, while referring to the holy book of the Jews - the Torah. The Israeli minister, proposing the "final solution to the Palestinian question," quoted a passage from the Torah calling for the complete extermination of the enemy's population, including men, women, children, infants and domestic animals.
The Palestinian Prime Minister also recalled that the Israeli Defense Minister called the population of the Gaza Strip "animals," and one of the senior IDF generals stated the need to create a humanitarian crisis in the Palestinian enclave, completely depriving the region of viability.
Shtayyeh called on the International Criminal Court to issue an arrest warrant for the criminals responsible for crimes occurring in Gaza and to take precautionary measures to stop the killings. In addition, the head of the Palestinian government called on the UN to cancel the celebration of International Children's Day, instead publishing photographs of Palestinian children who are unable to attend kindergartens and schools due to the Israeli killing machine.