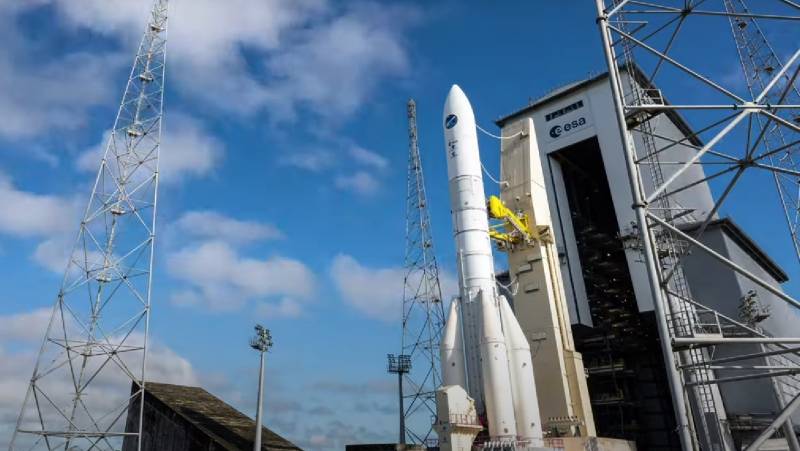 Already next year, the first launch of the newest European rocket Ariane 6, which will replace Ariane 5, may take place. The launch vehicle is being developed in two versions (light and heavy) and will be designed to launch a payload to LEO and GPO.
As ESA Director Joseph Aschbacher recently stated, the exact date for the first launch of the promising launch vehicle can be announced after the November tests of the Vulcain 2.1 first stage engine. At the same time, the official expressed hope that the rocket will make its first flight "not too late."
It is worth noting that one of the main goals of creating a replacement for Ariane 5 was the need for a carrier that could achieve self-sufficiency in launches. However, according to Aschbacher, this point could not be implemented.
As a result, in order to maintain the operation of an "unprofitable" new rocket, subsidizing its launches will be required.
According to the French newspaper Les Echos, officials from the European Space Agency managed to agree on additional funding. According to the agreement reached, support in the amount of 290 to 340 million euros will be allocated for launches from 16 to 42.
In turn, according to data published by ArsTechnica, since 2021, the promising carrier is already receiving subsidies in the amount of 140 million euros per year.