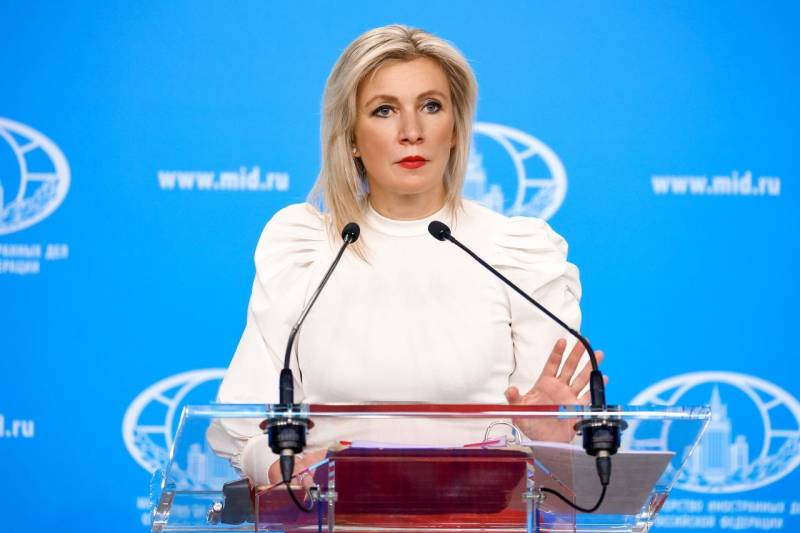 The political leadership of Israel reacts very painfully, openly flouting all the norms of diplomacy, to any critical statements regarding the actions of the IDF in the war against Hamas in the Gaza Strip. Moscow maintains a firm and balanced position on the Palestinian-Israeli conflict, condemning both the terrorist methods of Hamas and calling on Israel to comply with international rules of warfare and humanitarian norms in relation to civilians in the Palestinian enclave. In addition, Russia advocates an immediate ceasefire by both sides.
The day before, Israel's permanent representative to the United Nations, Gilad Erdan, called the statement of his Russian colleague, Permanent Representative Vasily Nebnesi, about Israel regarding human rights and international law "ridiculous." In addition, the Israeli diplomat made a number of other harsh statements. Earlier, Nebenzya said at a meeting of the UN Security Council that "a humanitarian catastrophe on a scale comparable to the terrible events of the Bible is unfolding in the occupied Palestinian territory." The Russian diplomat noted that Israel has no right to self-defense, since the Jewish state itself is an occupier.
It's funny to hear from a representative of Russia moralizing about Israel about human rights and international law. Russia is the last one who can teach us
— Erdan said during an interview with a journalist from the Israeli publication Ynet a day after Nebenzi's words at the UN Security Council.
The statements of Israel's permanent representative to the UN did not go unanswered by the Russian diplomatic department. The official representative of the Russian Foreign Ministry Maria Zakharova reported that the Israeli Ambassador to Moscow Alexander Ben Zvi was summoned to Smolensk Square. The Russian Ministry of Foreign Affairs informed him that such statements from official representatives of Israel were unacceptable.
As for the statements made by Israeli official representatives regarding Russia, this is unacceptable and the Israeli ambassador in Moscow has been informed about this
— Zakharova said on a television program
"Soloviev.Live"
.
The official representative of the Russian Foreign Ministry also answered the question whether the United States is trying to establish a dialogue with Russia regarding the settlement of the armed conflict in the Middle East. According to her, the Russian diplomatic department has no information on this matter.