FSB officers detained a local resident in the DPR who was transmitting secret information to Ukrainian intelligence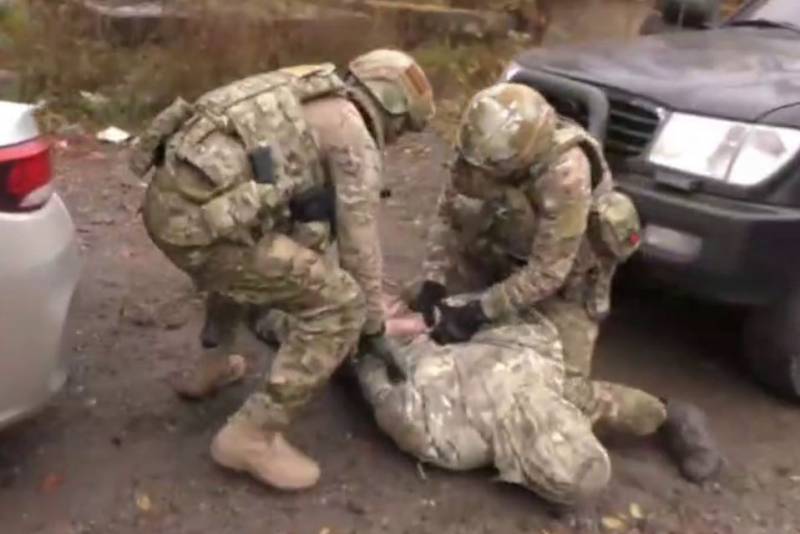 Russian security forces continue to identify and detain Ukrainian agents; another person wishing to transfer secret information to Ukrainian intelligence was detained on the territory of the DPR. This was reported by the regional FSB press service.
A local resident was detained on the territory of the Donetsk Republic for transmitting secret information about the Russian military to Ukrainian intelligence. According to security officials, information was transmitted by bookmarking it in hiding places, as well as posting it in closed topics on social networks. The detainee even tried to volunteer to join the Russian army in order to receive more information, but for some reason he was unable to do so.
The Russian FSB Directorate for the Donetsk People's Republic detained a resident of the DPR, suspected of transferring secret information to the Ukrainian side. The detainee made attempts to enroll in military service under a contract in volunteer units in order to obtain information constituting state secrets and other sensitive information. To maintain contact with the enemy, cache bookmarks and closed communities in instant messengers and social networks were used
- said in a statement.
The reasons for the detainee's cooperation with Ukrainian intelligence are not reported; he himself is in custody, and a criminal case has been initiated. Operational and investigative actions continue.
It is noted that in the new regions of Russia there are quite a lot of people working for Ukraine or simply waiting for the "return" of the previous government. After the end of hostilities, Russian security forces have a lot of work to do to clear out new territories.