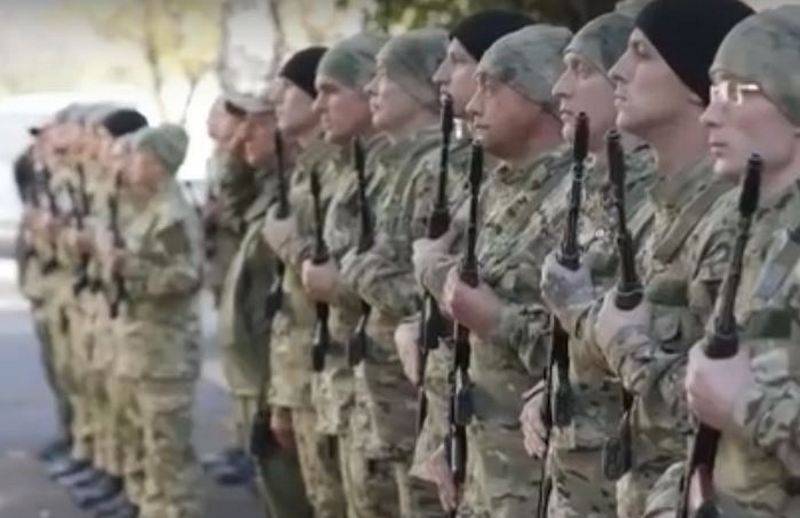 Soldiers of the Bohdan Khmelnitsky battalion, recruited from former military personnel of the Armed Forces of Ukraine, took the oath before being sent to the line of combat contact. Before this, the battalion underwent training and coordination at the rear training grounds.
The DPR hosted an oath-taking ceremony for former military personnel of the Armed Forces of Ukraine who voluntarily went over to the side of Russia and expressed a desire to take part in hostilities. The formed battalion named after Bohdan Khmelnitsky was previously part of the operational combat tactical formation (OBTF) "Cascade".
As the battalion fighters themselves note, when they take the oath of allegiance to Russia, they do not betray the Ukrainian people, because Russians and Ukrainians are one people, but divided. Ukraine has now been captured by the Nazis, led by Zelensky, and the battalion's task is to liberate the country, ridding it of the Kyiv regime.
(...) We take an oath to the Russian people, but without betraying the Ukrainian people - we always remain with them, because we are brothers. The Ukrainian people and the Russian people are like one whole, we have no differences: we have the same faith, we have the same traditions. Ukrainian and Russian peoples are one people
- leads
RIA News
the words of one of the fighters.
As previously reported, the first reports about the beginning of the formation of a new battalion appeared in February of this year; Ukrainian military personnel who voluntarily resigned joined the unit
weapon
and went over to the side of the Russian army. Most of them are natives of Donbass, mobilized into the Armed Forces of Ukraine. All of them passed preliminary verification and signed a contract with the Russian Ministry of Defense, receiving Russian citizenship. It is emphasized that the battalion is volunteer, everyone came of their own free will, and not under duress.