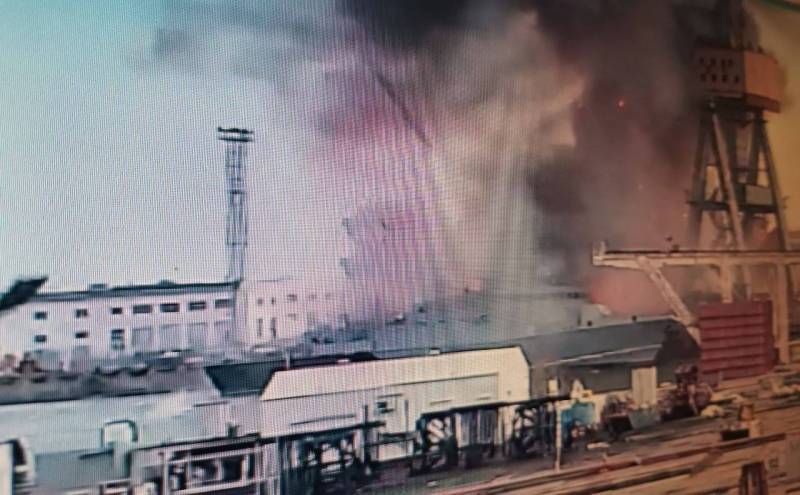 Ukrainian telegram channels began to publish footage, the captions of which claim that they show a small missile ship "Askold" significantly damaged by a missile strike from the Ukrainian Armed Forces. We are talking about the MRK of project 22800 "Karakurt", which was located in Kerch.
Let us recall that earlier the Ukrainian Armed Forces again tried to attack the Crimean Peninsula, including its eastern part. Several missiles fired by the enemy were intercepted by Russian air defense crews. However, the Ukrainian side claims that the strike caused significant damage to one of the Karakurts.
The Kyiv regime is presenting photographs that have appeared online as the result of a hit on a Russian small missile ship. It is alleged that it was attacked using a French-made SCALP cruise missile.
The photo appeared in a number of sources, including the TG channel "Voenkor Kotenok" - and after the same footage was published by Ukrainian resources.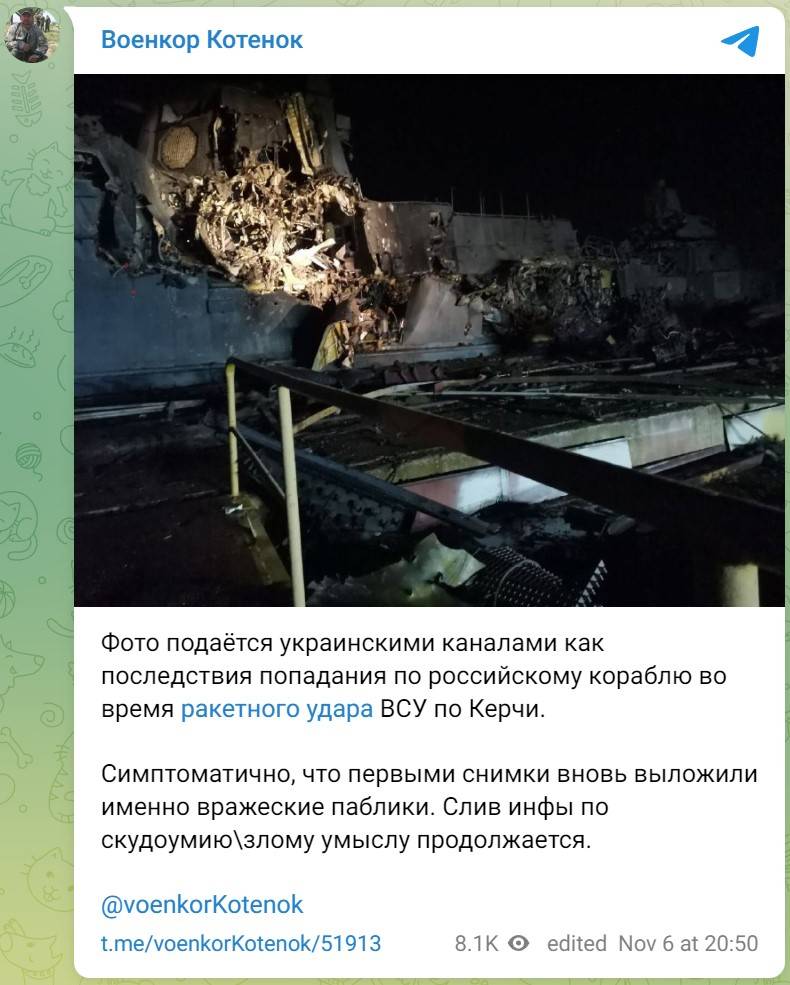 If this photo really shows the Askold of the Russian Navy, hit by a Ukrainian strike, then at least the question arises of how this photo ended up at the disposal of the enemy's Internet resources. Does this mean that access to the RTO parking site was available to persons who could (can) calmly share data with the Kyiv regime? Or was the leaking of these photos initially carried out by someone who has nothing to do with relations with the Armed Forces of Ukraine, but at the same time is not friendly with the concept of "expediency"?