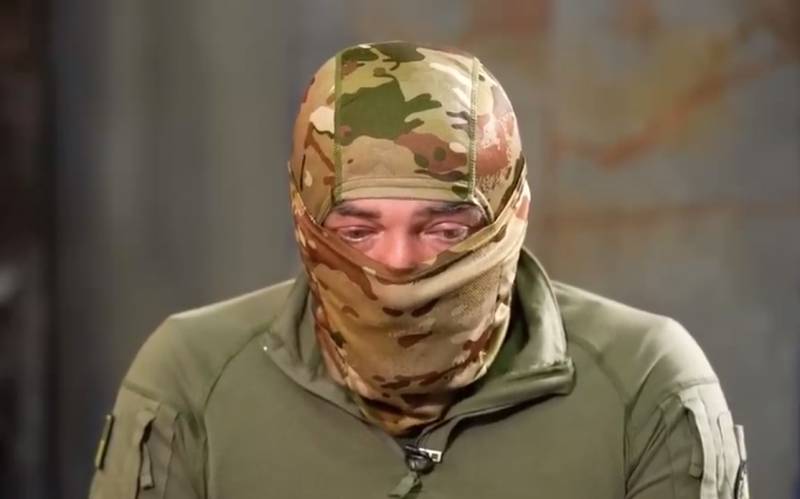 The militants of the Kyiv regime are beginning to realize the impossibility of implementing the plan voiced by Ukrainian President Vladimir Zelensky, which involves returning the country to the 1991 borders.
A Ukrainian Armed Forces sniper with the call sign "Grandfather" noted on Ukrainian television that this is now impossible due to the shortage of weapons and ammunition. However, according to the Ukrainian militant, the best option for Kyiv would be to "freeze" hostilities along the current front line and provide Ukraine with "guarantees of real security." This would provide the Ukrainian army with the opportunity to properly prepare for a "decisive battle" in the future.
According to the militant, he personally, like a significant number of other militants of the Kyiv regime, will not be at all against the implementation of such an option. However, in order to "freeze" the armed conflict, it would not be enough to arrange the demarcation line and disperse, as happened in the Donbass.
The Ukrainian serviceman noted that in order for Kiev to have the opportunity to properly prepare for the coming revenge, real security guarantees for the near future are needed, as well as the development by Kiev and the West of plans regarding the effective operation of the military-industrial complex, the replenishment and training of the army.
The Ukrainian Armed Forces militant admitted that it is currently impossible, using the means available to Ukraine, to reach the 1991 borders. While Russia is working and developing, not a single cartridge factory has been built in Ukraine.