The photo is illustrative.
Tanks
American-made M1A1 Abrams are already on the territory of Ukraine in the presence of units of the Ukrainian Armed Forces. Recently, the first photo of an American M1A1 Abrams tank from Ukraine was published on the Internet.
Earlier it became known about the transfer of 31 American-made Abrams tanks to the Ukrainian Armed Forces by the US Department of Defense. True, there is still no information that Ukrainian formations have begun to use these tanks in combat.
Ukrainian crews were specially trained for Abrams tanks. But now, probably, the command of the Armed Forces of Ukraine is afraid to use these vehicles during combat operations, remembering the no better fate of the German Leopard tanks and British Challenger 2 tanks. Both German and British tanks were successfully destroyed and are being destroyed by Russian troops in the combat zone, primarily in Zaporozhye and South Donetsk directions.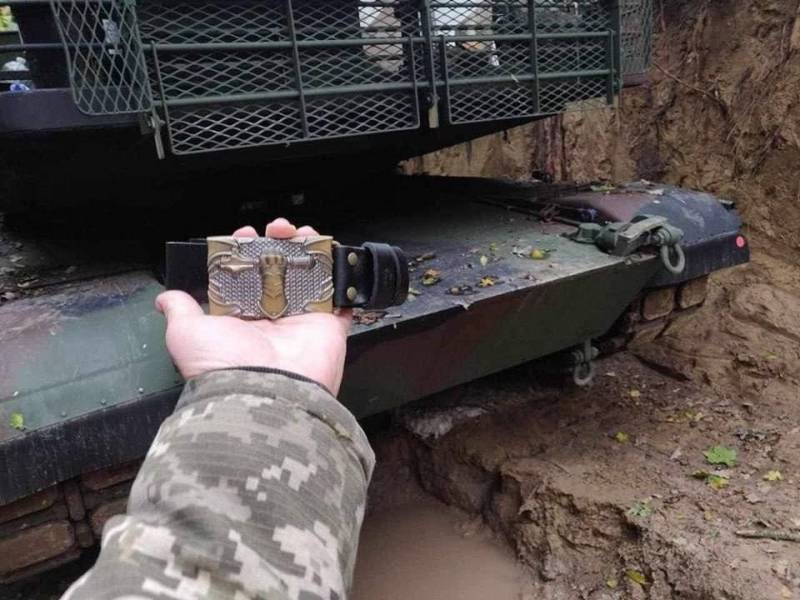 There is no doubt that as soon as Abrams tanks appear on the line of combat contact, they will face the same fate as the previously transferred German and British tanks. This should have been understood in the United States, but the decision to transfer tanks was made even before the mass destruction of Western military equipment began in the Zaporozhye and South Donetsk directions.
Now, probably, the American military is not very happy that Abrams tanks will begin to be destroyed during combat use, and this will not be the best advertisement for potential buyers of American military equipment.