From the Investigative Committee of Russia came the information that the former Defense Minister Serdyukov again refused to testify in the case of Oboronservis. Instead of talking to the investigators, he handed over to those several sheets of paper, which contained his written explanations on the case in which he is being held as a witness.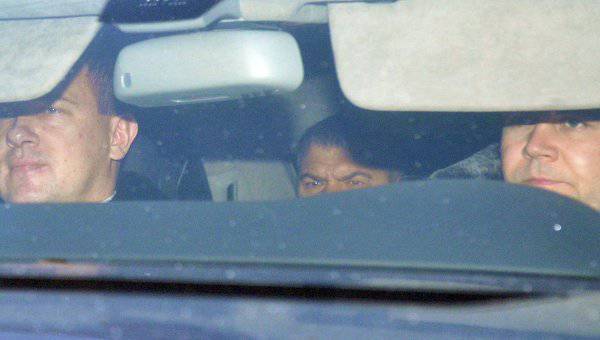 Recall that the case concerns corruption schemes, which, according to investigators, were implemented by employees of companies that were part of Oboronservis OJSC. In this case, which causes a wide public response, more than ten people have already been questioned, and some of them have become suspects. One of these people is Mr. Yelkin, who led the company "Slavyanka", engaged in servicing communications in enterprises and facilities owned by the Ministry of Defense. At one time, there was information that after the investigating authorities entered Yelkin, other representatives of the company's management hurried to begin
destruction of documents
able to shed light on what scheme money flowed out of the state budget.
In addition to Yelkin, Yevgenia Vasilyeva, who headed Oboronservis, as well as Yekaterina Smetanova and her husband by the name of Zakutailo, are under investigation. These people are also accused of misappropriation of funds from the illegal sale of military real estate objects, which were recognized as non-core. The oil terminal in the Murmansk region, which provided fuel to the ships of the North, was somehow also referred to such "non-core" facilities.
fleet
Russia.
All cases were merged into one production. And Anatoly Serdyukov takes place in these matters as a witness. However, after another demarche with a reluctance to answer the questions of the investigators, the representative of the UK stated that such behavior of the ex-minister could be regarded as an attempt to counter the investigation, which in itself is a criminal offense. Vladimir Markin, representing the press service of the RF IC, noted that with further attempts to remain silent in response to questions asked, Serdyukov could lose witness status with all that it implies.
After a kind of visit to the building of the insurance company, the ex-official left in a Mercedes car, leaving no comments. His lawyer, whose illness prevented Serdyukov from speaking at the first interrogation, also refuses to give comments.