CORONA Program: The Origins of American Satellite Intelligence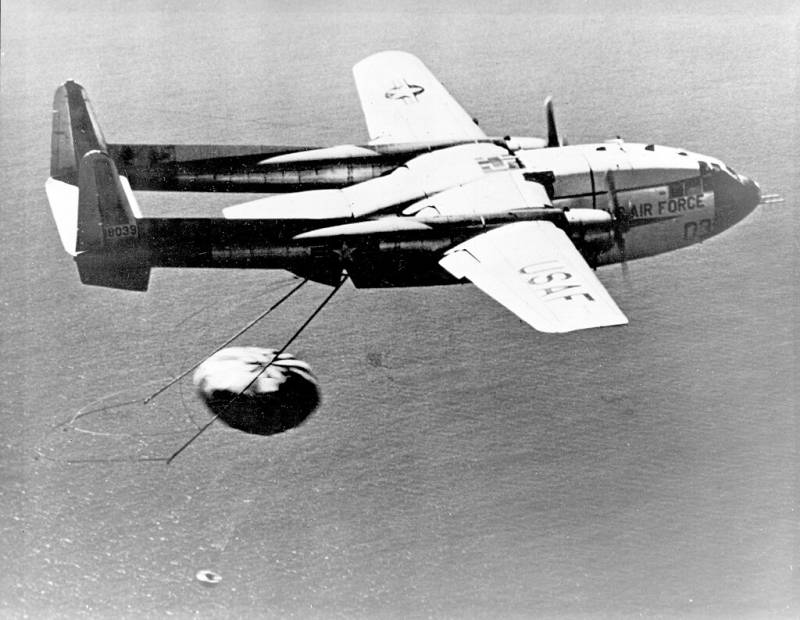 Today, satellite reconnaissance is one of the most effective. Devices located far beyond the atmosphere transmit data with amazing accuracy about ground objects in the territory of a potential enemy.
It is worth noting that in this component we are still far behind the United States, which to some extent affects the conduct of combat operations in the Northern Military District zone by Russian troops. At the same time, the "satellite confrontation" between Washington and Moscow began back in the 50s of the last century.
In the USA, the development of a reconnaissance satellite started in 1951 as part of the FEEDBACK project, implemented by the Western Development Department
aviation
research.
Later, it was decided to combine the above-mentioned program with the development of the ATLAS and TITAN intercontinental ballistic missile programs, which is quite logical. The US Air Force satellite program officially began in 1956.
Tellingly, the initiative constantly "stalled" due to the concerns of program members about the decision to monitor the territory of the USSR in peacetime. As a result, management of the program was transferred to the CIA.
However, a powerful impetus that seriously spurred the practical implementation of the CORONA program was the launch of the first artificial satellite into orbit by the Soviet Union in October 1957.
Despite the fact that the above-mentioned USSR apparatus was not an intelligence apparatus, Washington seriously feared that the Soviet Union with its Zenit program would bypass the Crown.
As a result, the United States launched its first reconnaissance satellite from the CORONA program, called Discoverer, in February 1959. The essence of the device's operation was that it was supposed to film over the territory of the USSR and China, and then send films with the footage back to Earth in a special capsule. The latter descended by parachute, and was picked up in the air by a US Air Force C-119 series aircraft specially designed for this purpose.
Meanwhile, the Americans managed to accomplish a "technological feat" only in the summer of 1960. On the 14th attempt. The thirteenth, however, could also have been completed successfully if the engineers had not forgotten to install photographic film in the satellite's camera.
Be that as it may, the 5 meters of film obtained by the Americans provided more information than all the previously completed flights of special U-2 reconnaissance aircraft.
This provided impetus for the rapid development of the program, and therefore the devices were equipped with more and more "advanced" cameras for shooting terrain.
Our country began launching Zenit reconnaissance satellites into orbit in 1961. In total, until 1994, more than 500 such devices were launched, which makes this satellite the most numerous, so to speak, in its class.