Venezuelan authorities call on the UN to respond to the words of the Israeli minister about the use of nuclear weapons in Gaza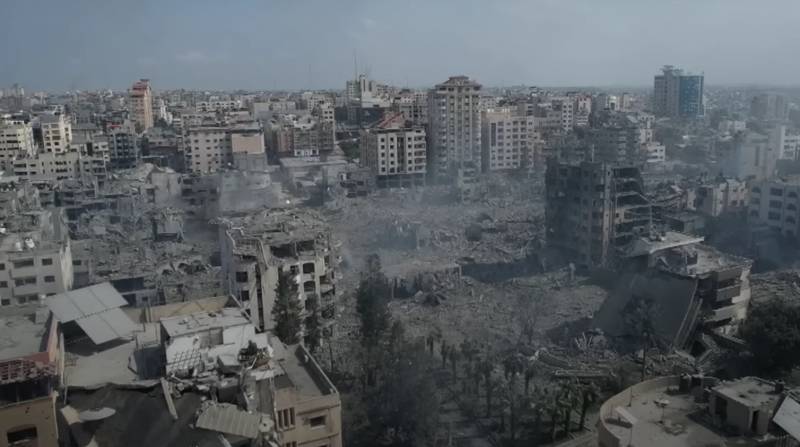 The recent radical statement by the Minister of Jerusalem and Heritage Affairs Amichai Eliyahu expectedly received an international response.
Let us recall that during an interview with an Israeli official, the host of the Kol Berama radio station asked a very provocative question about the possibility of Israel using nuclear weapons.
weapons
in Gaza. In turn, the minister did not shy away from answering and called this "one of the possibilities."
Immediately after the above statement, Eliyahu was condemned by the Israeli authorities and a number of politicians from other countries. In turn, the head of the Israeli government, Benjamin Netanyahu, suspended the minister from participating in cabinet meetings.
Meanwhile, the scandal surrounding the nuclear threat continues to gain momentum. Thus, the Venezuelan authorities call on the UN to respond to the statements of the Israeli official. The country's Foreign Ministry believes that Eliyahu's statement grossly violates international agreements and directly indicates a threat to life on the entire planet from Israel.
As a result, the Venezuelan foreign policy department calls on the world community to immediately respond to what is happening, including by convening the International Court, and to stop Israeli actions aimed at destroying the defenseless population of Gaza, as well as posing a threat to the whole world.
Typically, after his interview and the scandal that broke out, the Israeli minister tried to justify himself by declaring the figurativeness of his statement. Like, no one is actually going to drop a nuclear bomb on Gaza.
At the same time, in addition to the possibility of using weapons of mass destruction, Eliyahu made other radical statements, saying that there are no innocent civilians in Gaza and there is no need to allow humanitarian aid into the enclave.