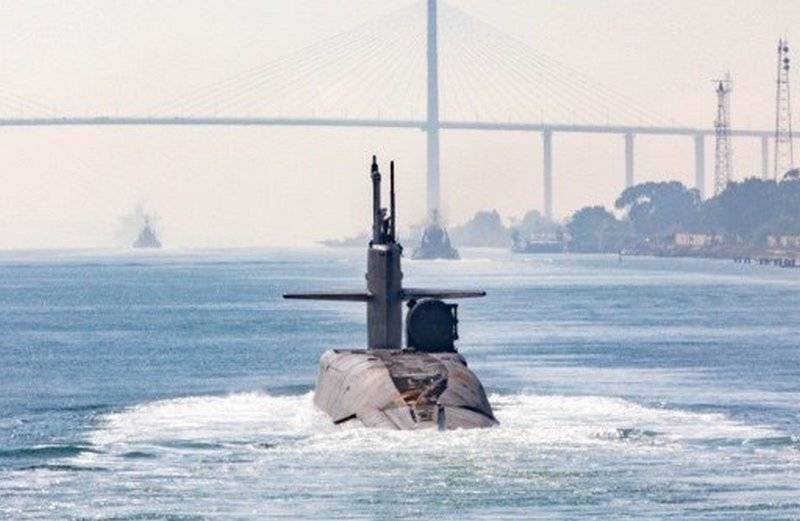 The United States continues to bring additional forces to Israel; on Sunday, October 5, the Ohio-class strategic nuclear submarine arrived in the region. This was reported by the US Central Command (CENTCOM).
A nuclear-powered submarine appeared in the Middle East almost simultaneously with an aircraft carrier group led by the nuclear-powered aircraft carrier USS Dwight D. Eisenhower (CVN-69); it is possible that it is part of this AUG, although only one missile cruiser and several frigates were officially reported. The Americans do not disclose the name of the nuclear submarine, so it is impossible to say which missiles this submarine carries.
Ohio-class submarine arrives in US Central Command area of ​​responsibility
- stated in the message CENTCOM.
Classic Ohio-class nuclear submarines carry three-stage fourth-generation Trident II D5 ballistic missiles with 24 nuclear warheads. However, some of the submarines of this class were modernized and became carriers of 154 Tomahawk cruise missiles. Both types of submarines periodically appear in the Middle East as "shows of force" and "warnings" to Iran.
At the moment, there are two aircraft carrier groups of the US Navy in the Middle East, an amphibious assault ship with a Marine Expeditionary Force, and now a strategic nuclear submarine. Washington declares that they do not intend to interfere in the conflict, and the task of the assembled forces is to prevent interference in the conflict by "third countries."