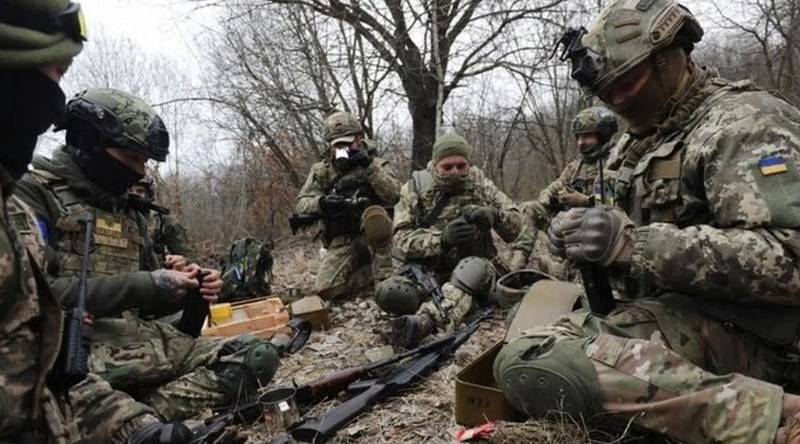 The Ukrainian Armed Forces have to deal with superior forces of Russian troops along the entire line of combat contact, Ukrainian military personnel complain of fatigue from combat operations. Der Spiegel writes about this.
Reporters from the German publication visited the front line, visiting positions of the Ukrainian Armed Forces somewhere in the area of ​​Kremennaya and Liman, talking with the Ukrainian military. As the magazine writes, the only conclusion that can be drawn after this is that the Russian army is a "terrible enemy", moreover, having an advantage in both manpower and equipment.
The Ukrainian soldiers with whom the Germans spoke all noted that they were "very tired," the fighting was going on non-stop, and there were no vacations provided. In addition, the Ukrainian Armed Forces are suffering heavy losses and there are not enough personnel. As it turned out, in the trenches there is a completely different truth, radically different from what is told in Kyiv.
We are exhausted, just like the Russians. But there are more of them and they have more equipment. This is a difficult thing. And what we miss is people. The soldiers were accustomed to danger. But a year and a half of war left its mark even on physically unharmed men
- one of the Ukrainian soldiers with the call sign "Sahid" told the Germans.
Another Ukrainian serviceman complained that there was no end to the war in sight, and winter with cold and bad weather was ahead. According to him, although they are ready to continue to "defend Ukraine," their forces are not endless, and there have been no fresh reserves for a long time. People are tired and the fighting is ongoing. There is already a shortage of artillery shells, while the Russian army is fine with this.
This is a terrible enemy. He is strong, cunning and disgusting. The Russians are inflicting significant losses on us. Don't underestimate them. If they receive another million artillery shells, our losses will be much higher
- the publication quotes the words of a Ukrainian soldier.