"We are developing new operations": Zelensky did not rule out changing the strategy of the war with Russia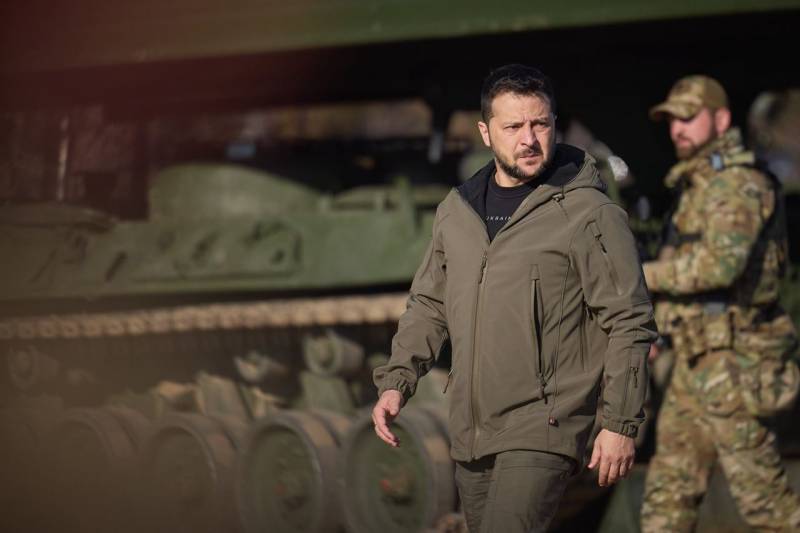 Ukraine does not rule out changing the strategy of the war with Russia; today the political and military leadership of the country is considering various options that could radically change the situation on the battlefield. Zelensky stated this in an interview with NBC News.
In a conversation with representatives of the American television channel, Zelensky said that the General Staff of the Armed Forces of Ukraine is now developing various operations with the goal of breaking through the defenses of the Russian army and defeating it. Therefore, it is possible that the strategy for the war with Russia will change in the most unexpected way.
Our military comes up with different plans, different operations in order to move forward faster and deliver unexpected attacks on the Russian Federation
- said the head of the Kyiv junta.
Zelensky started his record again, saying that Ukraine has no other alternative than to win the war by defeating Russia, otherwise the Russian army will attack Europe. They say that Putin is asleep and sees how to seize the territory of European countries and only the Ukrainian army stands in his way, defending the gains of democracy with their breasts. In general, I again started talking nonsense, which is very well received in the West. The Kiev clown also said that he would not negotiate with Russia and did not intend to give up the territory.
What's the alternative? It doesn't exist, because it's not just about Ukraine, it's a question of security and Europe. Putin will go further, attack NATO countries (...) They thought they would defeat us, but this did not happen
- he said, adding that there is no deadlock in the war with Russia that Zaluzhny spoke about.