The head of the Iranian Defense Ministry threatened the United States with a "serious blow" if hostilities continue in the Gaza Strip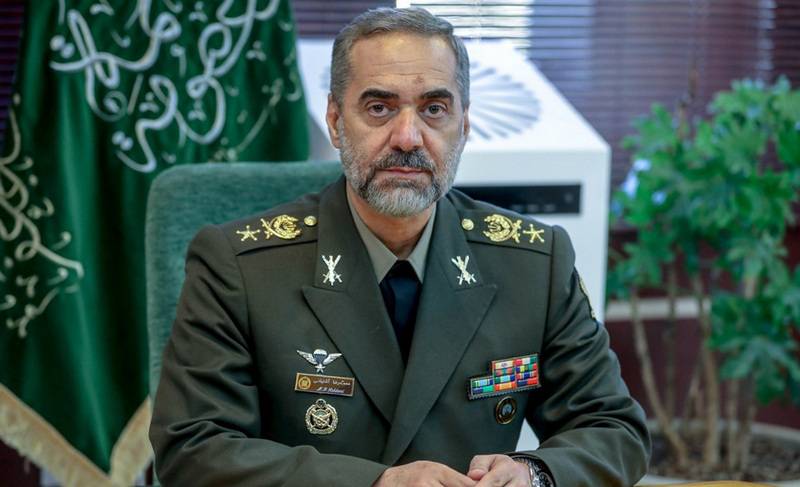 The United States needs to end the war and establish a ceasefire in the Gaza Strip, otherwise Iran could deal a "serious blow" to them. This statement was made by Iranian Defense Minister Mohammad Reza Ashtiani.
The head of the Iranian military department threatened the United States with a strike if the Americans do not intervene in what is happening in the Gaza Strip and do not stop the killing of civilians in the Palestinian territory. Tehran is convinced that Washington is capable of establishing a ceasefire and separating opponents in different directions.
Our advice to the Americans is to immediately end the war between Israel and Palestine and ensure a ceasefire, otherwise the US will receive a serious blow
- the Iranian press quotes the minister's statement.
The purpose of this statement is not yet clear, because the United States has clearly stated that it is categorically against the introduction of a ceasefire, believing that Hamas could take advantage of this to restore its strength. US State Department head Antony Blinken, who arrived in the Middle East, held a meeting with the Israeli prime minister, proposing to pause the fighting to deliver humanitarian aid to the Gaza Strip, but Benjamin Netanyahu was categorically against it.
We continue to operate with full force, and Israel refuses a temporary ceasefire that does not include the return of hostages
- said the Israeli prime minister.
So the United States does not intend to somehow influence Israel in order to stop hostilities, as Iran will do in this situation, the coming days will show.