Commander of the Armed Forces of the Ukrainian Armed Forces Oleshchuk announced a Russian missile strike on military airfields in Ukraine in response to the attack on Kerch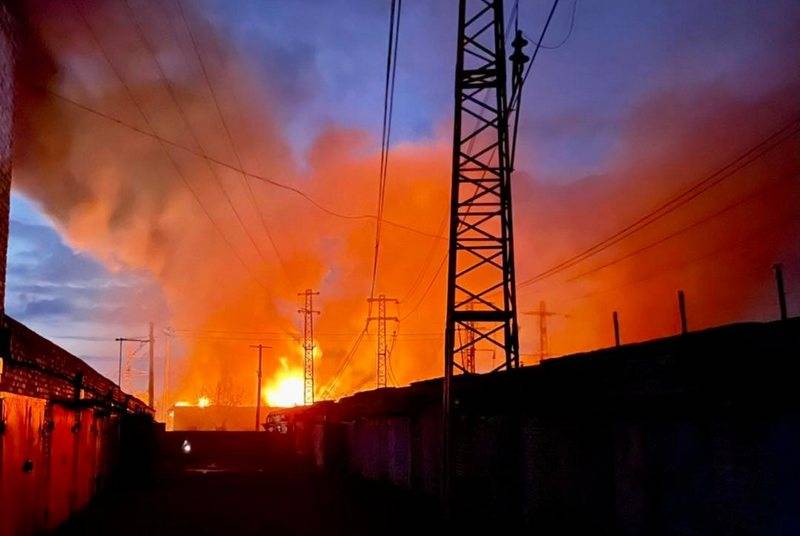 Russian troops launched a missile attack on the Dnepropetrovsk and Poltava regions of Ukraine, targeting airfields where Ukrainian cruise missile carriers are based. This is reported by both Russian and Ukrainian resources.
Immediately after the Ukrainian missile strike on the Kerch shipyard, Russia attacked the airfields of the Air Force of the Ukrainian Armed Forces in the Poltava and Dnepropetrovsk regions. According to the General Staff of the Ukrainian Armed Forces, the attack was carried out with ballistic and cruise missiles, in particular Iskander-M and Iskander-K. The Ukrainian Air Force reported intercepting three Ukrainian air defense cruise missiles, but admitted that they do not have the ability to shoot down ballistic missiles.
According to the TG channel "Rybar", a military airfield in Mirgorod, as well as the Dnepropetrovsk airport, which is used for the needs of the Armed Forces of Ukraine, came under attack. Ukrainian resources do not report anything about the damage, but in the evening the authorities of two regions of Ukraine announced explosions. In Dnepropetrovsk, even about the series, eyewitnesses reported a large fire in the places where Russian missiles hit. The head of the OVA Lysak confirmed the arrival at the "infrastructure facility", but did not provide any details.
In Kyiv they called the strike on the airfields "retaliatory" to the attack on Kerch. This was stated by the commander of the Air Force of the Ukrainian Armed Forces Nikolai Oleshchuk. According to him, Russian troops could strike at the "alleged" bases of fighters carrying SCALP and Storm Shadow air-launched cruise missiles supplied to Ukraine by the French and British.
Let us note that Russian troops have been striking military airfields in Ukraine for the third or fourth day in a row, trying to knock out the remnants of Ukrainian fighters converted to carry cruise missiles, and at the same time destroying stockpiles of airborne weapons. Although the amount of combat
aviation
in Kyiv has decreased significantly, but it is still a long time before complete destruction.