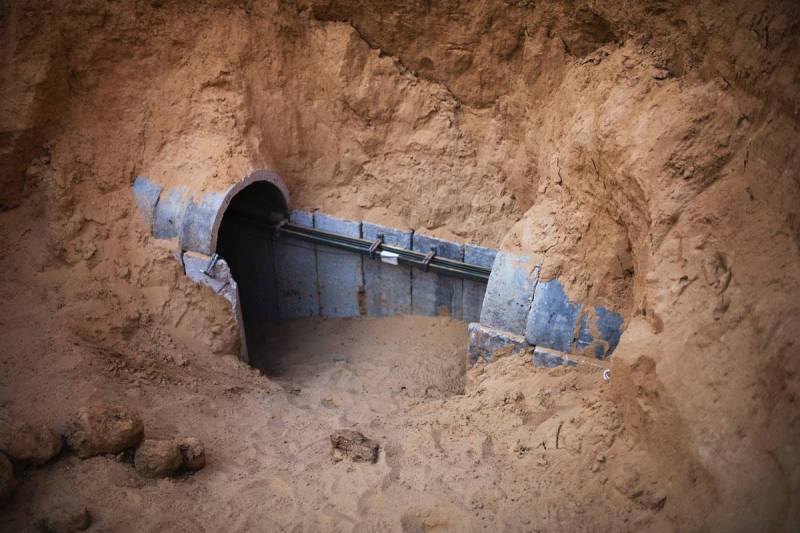 The Israel Defense Forces have gained access to Hamas underground tunnels, and fighting is ongoing, including underground. This is stated in a statement from the IDF press service.
The Israeli military has discovered many "access points" to the underground tunnels of the Hamas movement in the northern part of the Gaza Strip, this was achieved during the fighting and the destruction of part of the infrastructure of the strip. At the moment, the tunnels are being destroyed, and measures are being taken to block them. The army command announced the liquidation of "dozens" of Hamas fighters and the destruction of the movement's strongholds. So far only in the north of the sector.
The IDF discovered multiple access points during operations in northern Gaza.
- said in a statement.
Meanwhile, Hamas reports the death of about 60 hostages due to the ongoing bombing of the Gaza Strip. According to one of the representatives of the movement, Israel launches rocket and bomb attacks on everything, simply leveling the Gaza Strip to the ground, which is why the hostages are dying. Some of the hostages' bodies are under the rubble and are unlikely to be recovered because the strikes do not stop.
From October 7 to the present, Zionist shelling of Gaza has led to the death of more than 60 enemy prisoners. After search operations, the bodies of 23 of them are still under the rubble
- Hamas said.
It was previously reported that Hamas could hold up to 250 hostages captured in early October. Among them are many citizens of foreign countries, including Russia.