Russian air defense repelled a massive missile attack on the Crimean Bridge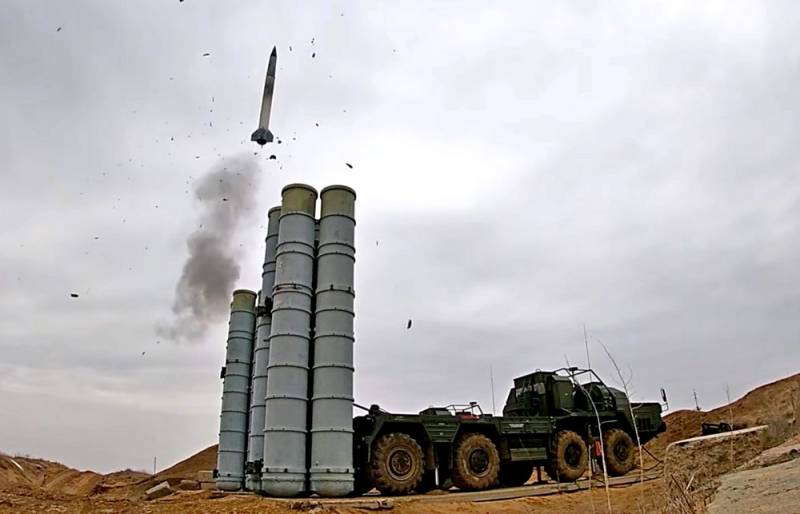 The Kiev junta attempted an attack on the Crimean Bridge, trying to organize another terrorist attack on National Unity Day. According to data at this moment, all missiles launched by the Ukrainian Armed Forces were shot down by Russian air defense, as reported by the Crimean authorities.
The armed formations of Ukraine launched another massive attack on the Crimean Bridge; previously, up to 18 cruise missiles were launched, all of them were intercepted by Russian air defense. An air raid alert was announced in advance, standard smoke camouflage systems were activated on the bridge and Sevastopol bay, and traffic on the bridge was stopped.
While there are no details about repelling the attack, some of the missiles were shot down over Kerch, fragments fell on the territory of the Butoma shipyard (Zaliv), although it is possible that the Ukrainian Armed Forces intended to hit with some of the missiles an enterprise building ships for the Russian
fleet
.
According to preliminary data, about 18 missiles were fired at the Crimean Bridge. Thanks to our air defense, there is no threat to the peninsula. In the area of ​​the shipyard named after. Butoma in Kerch air defense worked, part of the fragments of downed missiles fell onto the territory of one of the dry docks. No injuries
- said in a statement.
According to the TG channel "CRIMEA BRIDGE: operational information", traffic on the bridge was restored at 18:45 Moscow time. time, transport is moving as usual.
Meanwhile, Ukrainian public pages report about arrivals in the Dnepropetrovsk area, a series of explosions occurred both in the vicinity of the city and in the city itself. Presumably this is a response to the attack on Crimea.