Eight Swedish Archer self-propelled guns arrived in Ukraine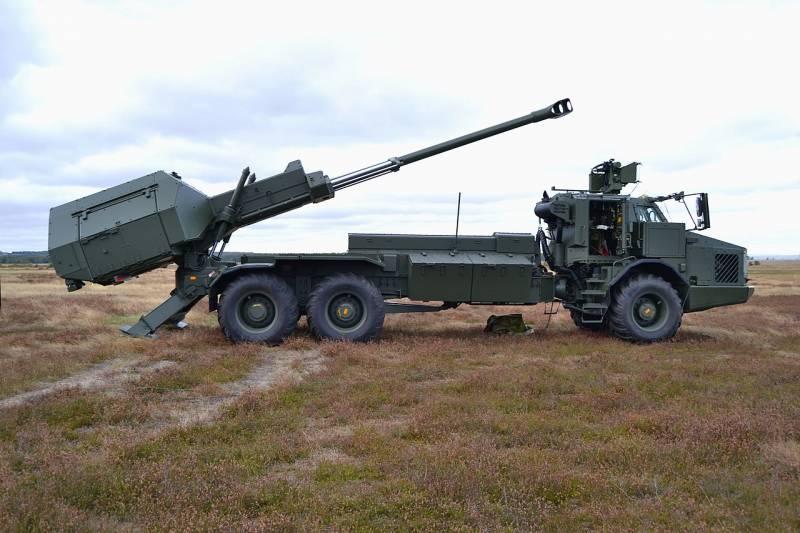 Western countries continue to supply Ukraine with various weapons, although not in the same volumes as before. One of these countries is Sweden, which is preparing to become a NATO member.
According to the head of the Swedish defense department, Paul Jonson, eight units of Swedish-made Archer self-propelled artillery mounts (self-propelled guns) have already arrived in Ukraine. The minister stated this during his interview with the Swedish radio station Sveriges.
According to some reports, Kyiv will receive four more installations in the near future.
Jonson noted that deliveries of Archer self-propelled guns are of no small importance for Ukraine, as they are distinguished by high characteristics.
Archer, which translates from Swedish as "shooter" or "archer," is a Swedish 155 mm multi-purpose self-propelled artillery unit. It is equipped with a fully automated loading system, which allows for an increased rate of fire and a small crew of 3-4 people.
Let us recall that in August official Stockholm announced that Ukraine would receive another military aid in the amount of 3,4 billion crowns ($314 million). It was then reported that the assistance package would also include spare parts for
tanks
Strv 122 and Archer self-propelled guns, which were planned to be delivered to Kyiv.