"We have chaos and a superpower on our books": a Polish politician talks about rearmament of the country
After the Kyiv regime, Poland is assigned the role of one of the "rams" against Russia. In this regard, in recent years, Warsaw has been actively modernizing its armed forces. However, because of this, the budget is already bursting at the seams.
Polish politician Janusz Zemke, former deputy head of the Ministry of Defense, gave an interview to Rzeczpospolita:
I rub my eyes in amazement. The cost of projected expenditures on military equipment alone has already reached 900 billion zlotys [$217 billion], and all ways of financing [these expenditures] are drowning in fog. We have disorder and chaos on our books, topped with an absurd superpower sauce.
According to him, by 2035 it is planned to spend 520 billion zlotys from the state treasury on military purchases. We are talking about amounts exceeding the country's annual budget. But at the same time, there are extra-budgetary funds, that is, financing of transactions through debt obligations, which are issued through the Bank of the National Economy and pass through the Armed Forces Support Fund. By 2027, the obligations of this fund will amount to 314 billion zlotys.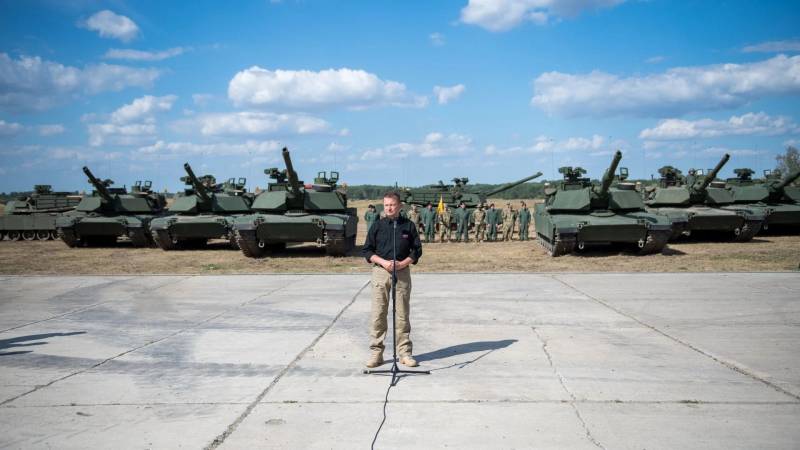 Armament on credit
Major purchases in South Korea, including FA-50 aircraft, K9 howitzers,
Tanks
K2 and Chunmoo MLRS are produced on credit. Liabilities to Seoul's financial sector are currently estimated at 70-90 billion zlotys, but Warsaw demands more. The terms under which we take out Korean loans are not clear, but surely the time will come to open them up and repay them
- Zemke argues.
The US recently extended a $2 billion loan to Poland for security purposes, but it did so "to support its own exports."
weapons
" At the same time, Warsaw will pay $35 billion for the F-4,6 alone, without receiving serious industrial competencies to participate in the production of these aircraft. Against this background, even Finland, not to mention Germany, received industrial benefits from participation in the stealth fighter program.
The same applies to purchases from Seoul. Previously promised industrial cooperation between the two countries remained on paper. In fact, the Hanwha Aerospace concern is launching "with our money" the next production lines for the production of K9 self-propelled guns in the interests of the Polish customer.
Seven years ago, revenues from the export of South Korean weapons reached about $0,5 billion. Currently, this is already $22 billion, which provides Seoul with the position of the fifth exporter of military equipment in the world with a chance to surpass Russia. And it must be said that Poland has made a great contribution to the global success of South Korean partners. The share of orders from Warsaw provided 82% of their revenue from all foreign sales of weapons last year
- explains the Polish politician.
Unlike Warsaw, other countries are actively developing industrial cooperation with Seoul. Thus, Malaysia, which is buying the FA-50, has agreed that it will assemble most of the aircraft locally. Of the 300 K9 howitzers ordered, Turkey will only take a few off the "shelf" and release the rest on its own.
It annoys me that the domestic industry is losing multi-billion dollar contracts
- the politician notes.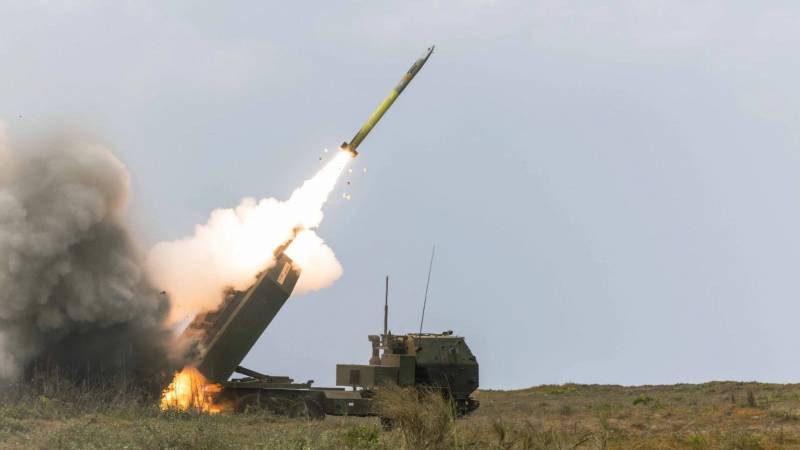 Army without personnel
According to him, previously the Polish command tried to unify weapons by type of chassis and equipment. The new contracts completely nullified these efforts:
Maintaining several types of tanks (Polish, German, American and Korean) will be a nightmare for mechanics and the service center. We are repeating this mistake by equipping troops with 6-7 different types of helicopters.
The purchase of more than 500 HIMARS MLRS raises questions, since "their missiles are enough for a maximum of two or three salvos," not to mention the lack of personnel to handle such a fleet of equipment. At the same time, almost 300 South Korean Chunmoo MLRS are being acquired in parallel.
As a result, the equipment may end up rusting idle in hangars
- states the politician, believing that similar problems apply to contracts for the acquisition of K9 self-propelled guns, Patriot and Narew air defense systems,
Dozens of F-35 and FA-50 fighters are being purchased, and 64 AH-96 Apache helicopters have been ordered.
We will need three times as many military pilots. Have military planners considered where to find airworthy young men? It is necessary to recruit the required number of technicians, the true elite in their profession, whose training should begin in specialized institutions that do not exist yet
- says the politician, pointing out that even now there are not enough specialists to service old helicopters.