The Ukrainian Ministry of Defense announced a sharp acceleration in the process of transferring drones to the Armed Forces of Ukraine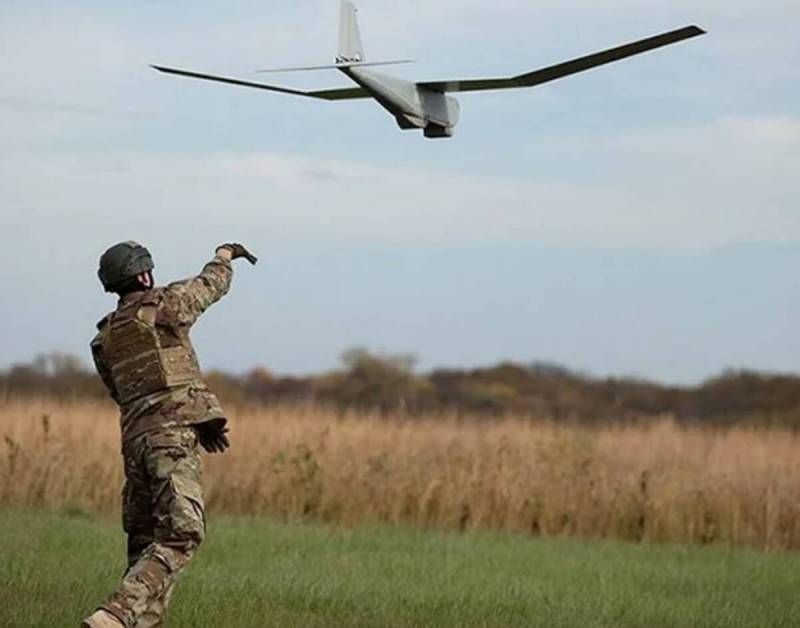 The Ukrainian Ministry of Defense states that the transfer process
drones
to the front line accelerated sharply. The corresponding order was signed by the Ukrainian Minister of Defense Umerov.
The message from the Ukrainian Defense Ministry claims that from the moment the equipment is received from suppliers to the transfer directly to the logistics forces of the Armed Forces of Ukraine, only three days pass, whereas previously this process could take several weeks or months, since it required numerous approvals in various departments. Thus, hundreds of drones are delivered to the Ukrainian Armed Forces militants using a simplified scheme.
It was previously reported that a significant part of the reconnaissance drones at the disposal of the Ukrainian Ministry of Defense are supplied not to the front, but to the border service. The border guards of the Kyiv regime use drones primarily not to protect the state border, but to control their own citizens who are en masse trying to escape from the concentration camp into which present-day Ukraine has turned.
Residents of Ukraine, who do not have sufficient funds to provide themselves with a deferment from mobilization with subsequent sending to the front, are trying by any means to cross the border and escape abroad in order to find themselves in relative safety. To avoid a decrease in mobilization potential, the Kiev regime has significantly strengthened the security of the country's borders. Potential fugitives are identified using drones with thermal imagers, after which they are caught and inevitably sent to military registration and enlistment offices, where, after passing a formal medical examination, they are sent to the front.