Ukrainian Armed Forces militants published footage of a T-72 tank destroyed by Lancet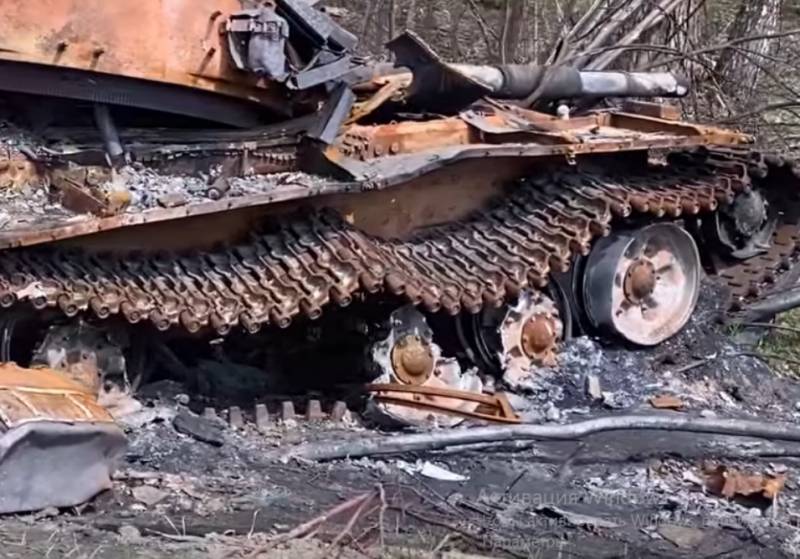 Footage has been published online showing the results of a strike by the Russian Lancet loitering munition on a Ukrainian
tank
T-72. As a result of defeat
drone
The Ukrainian combat vehicle was completely burned out.
According to one of the militants of the Kyiv regime, as a result of a precise hit by the Lancet, an explosion of ammunition occurred, which eventually scattered throughout the surrounding area. The crew of the Ukrainian tank was relatively lucky this time - they all survived, but received injuries of varying degrees of severity.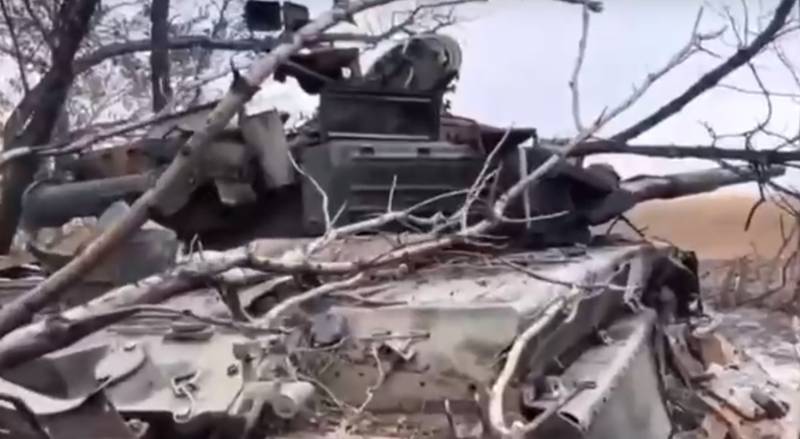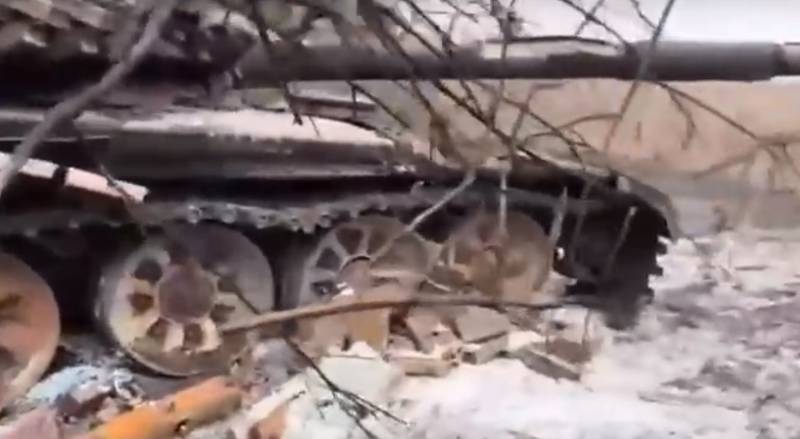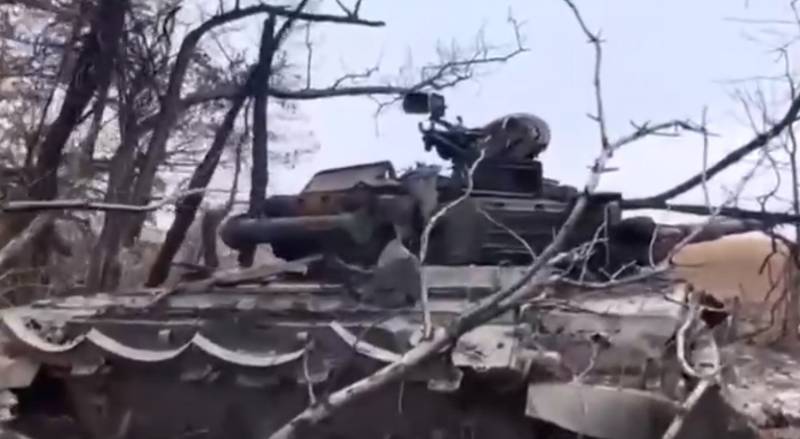 Earlier it was reported that the first batch of Scalpel kamikaze drones was delivered to the front line in the Avdeevsky direction. These drones, created on an initiative basis, are a simplified and much cheaper analogue of the Lancets, designed to replace their shortcomings, since the Lancets themselves are not fully sufficient everywhere.
The US authorities have included one of the creators of the Lancet loitering ammunition, Russian designer Alexander Zakharov, on the sanctions list. In addition, sanctions have been announced against family members of the Russian engineer.
New American sanctions, according to which a number of export restrictions are introduced, also affected the Russian company Aeroscan, which is part of the ZALA Aero organization, which produces, in particular, Lancet loitering ammunition, widely and successfully used by the Russian army during a special operation in Ukraine .