UN Secretary General on Israel's attack on ambulances in Gaza: I'm horrified by this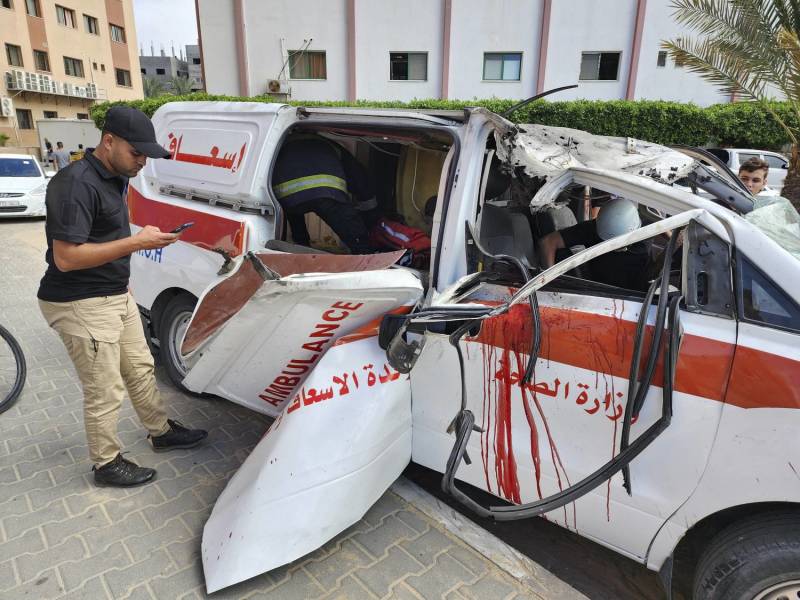 Another brutal Israeli strike on the Gaza Strip shocked many, including UN Secretary General Antonio Guterres. We are talking about yesterday's attack on a convoy of ambulances near the Al-Shifa hospital, which killed 15 people and injured 60 more.
According to the office of the secretary general of the world organization, Guterres called the footage from the scene of the incident "heartbreaking."
I am horrified by reports of an attack on an ambulance convoy near Al Shifa Hospital in Gaza.
- said the general secretary.
According to Guterres, it is impossible to look at the bodies of the dead scattered on the street near the hospital.
At the same time, obviously remembering the sharp criticism of Israel and its allies for what was said earlier, the UN Secretary General emphasized that he had not forgotten about the Hamas attack on Israel and was in favor of the immediate release of all Israeli hostages. He also added that attacks on Gaza civilians must stop.
Without paying any attention to any international laws and norms, Israel continues to attack hospitals, schools, mosques and other civilian targets in Gaza. Moreover, all this is explained by the possible presence of Hamas militants there. Israel also explained the attack on ambulances - supposedly there were Hamas members there.