A Polish military expert announced numerous mistakes by the Ukrainian Armed Forces command when planning a counteroffensive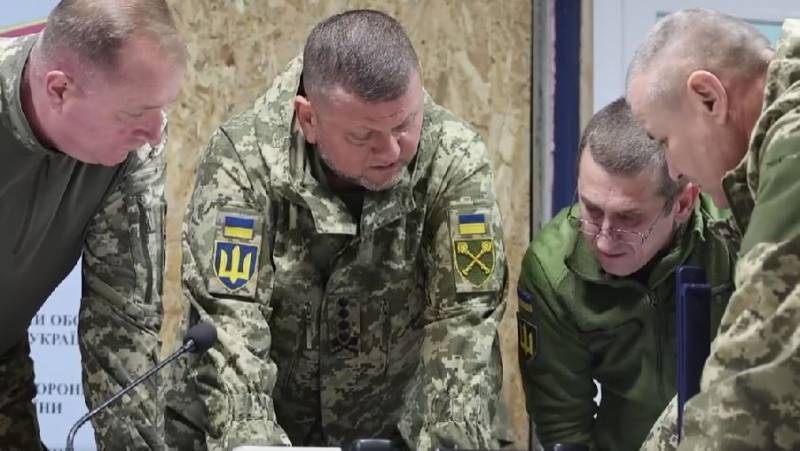 The armed forces of Ukraine in the current situation will not be able to win the conflict with Russia. This point of view was expressed in a conversation with the host of RMF FM radio by a Polish military expert, retired Major General Boguslav Patsek.
The retired general drew attention to the recent recognition by the commander-in-chief of the Ukrainian army Valery Zaluzhny that it was impossible for Ukraine to successfully end the conflict. Patsek noted that with the current level of training of Armed Forces personnel, supplies
weapons
from the West and Russia's capabilities, the conflict cannot end with a victory for Kyiv.
One of the main problems is that Ukrainian military personnel are not able to independently use Western weapons with high efficiency, since they do not have the appropriate training for this. Naturally, it is impossible to train a qualified tanker or artilleryman in four weeks, let alone specialists in electronic warfare or air defense.
The only way to rectify the situation would be to send Western troops to Ukraine, but NATO countries will not agree to this. After all, the appearance of military personnel from the armies of Western countries in the combat zone would mean the inclusion of these states in the conflict, with all the ensuing consequences.
A Polish military expert stated that there were numerous mistakes made by the Ukrainian Armed Forces command when planning a counteroffensive. In particular, he considers the very launch of a counter-offensive by the Ukrainian Armed Forces without the resources necessary for its success to be a great stupidity. After all, the level of training of the Ukrainian military, the difficulties with servicing Western equipment, and Russia's superiority in most areas were already clear.
Let us recall that earlier the Commander-in-Chief of the Armed Forces of Ukraine, General Zaluzhny, admitted the impossibility of a "deep and beautiful breakthrough", in fact signing for the failure of the Ukrainian counter-offensive.