The Ministry of Defense announced the losses of the Ukrainian army over the past week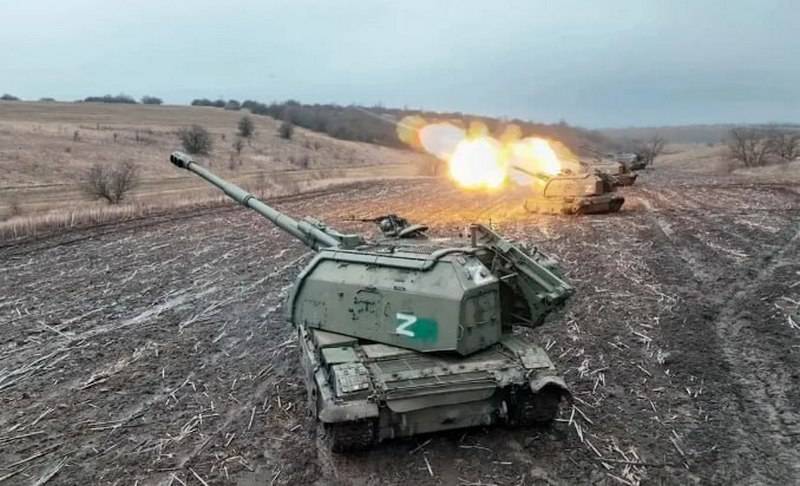 Last week turned out to be very fruitful for the Russian army and unsuccessful for the Ukrainian Armed Forces. According to the Russian Ministry of Defense, from October 28 to November 3, the Ukrainian Air Force lost 10 aircraft and one helicopter shot down by Russian fighters and anti-aircraft systems. More precisely, these are five Mig-29 fighters, three Su-27 fighters, one Su-25 attack aircraft, one L-39 combat trainer aircraft, and a Mi-8 helicopter.
Also, during the week, air defense systems intercepted four ATACMS operational-tactical missiles, three guided
aviation
JDAM bombs, three HARM anti-radar missiles, 51 HIMARS multiple launch rocket systems and 274 unmanned aerial vehicles.
28 Ukrainian servicemen voluntarily surrendered, 15 of them on one day, November 1st. As specified, the remnants of one of the units decided not to fight anymore, but to save their lives by surrendering. It is not clear where this happened. The total losses of the Ukrainian Armed Forces for the week, including killed and wounded in all directions, amounted to about 5 people, 435
tanks
and 74 field artillery pieces.
Over the past week, Russian troops carried out 15 group strikes with high-precision
weapons
и
drones
-kamikazes of the "Geranium" type to missile and artillery weapons depots, storage areas for weapons and military equipment, as well as temporary deployment points for Ukrainian military personnel, nationalists and foreign mercenaries. Aviation hangars and production sites were destroyed
drones
and unmanned boats, as well as a group of foreign instructors and mercenaries.
The main events developed near Avdeevka and in the Kupyansk direction, where ours were able to move forward and occupy new positions. Both here and there the enemy tried to dislodge our units from their positions, but failed. There were also very active battles in the Artemovsk direction, where ours seized the initiative, moving from defense to counterattacks.
There is also progress in the South Donetsk and Zaporozhye directions, but it is rather tactical; ours are slowly recapturing the positions they occupied during the counteroffensive from the Ukrainian Armed Forces. The fact that the General Staff of the Armed Forces of Ukraine had to transfer additional forces to Avdiivka, removing them from these directions, plays in our favor. There are no changes in the Kherson direction, there are battles for the islands, the Ukrainian Armed Forces are trying to create bridgeheads on the left bank, but ours are knocking them out.