Russian Foreign Ministry: Closing the Baltic Sea for Russia means closing it for everyone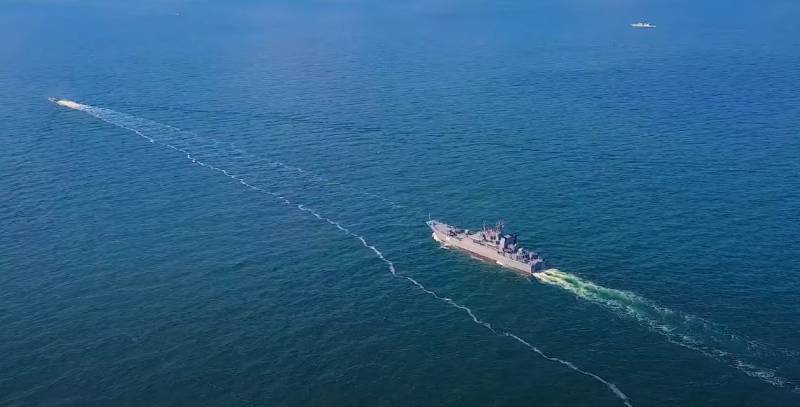 Last year, when Finland and Sweden applied to join NATO, there was talk that the Baltic Sea could turn into an "internal lake" of the alliance.
Today Finland is already a full member of the Western military bloc. Actually, the adoption of Sweden, apparently, is just around the corner. At the end of last month, Turkish President Recep Tayyip Erdogan proposed that parliament ratify the protocol on Sweden's admission to NATO.
At the same time, the rhetoric of alliance members regarding the Baltic Sea has also changed. If earlier they talked mainly about strengthening the presence and control of its waters by NATO forces, now options are being considered for completely closing the Baltic to Russia.
At least, this is the scenario voiced by Latvian President Edgars Rinkevics a couple of weeks ago. According to him, Russian ships will be completely deprived of access to the Baltic Sea if evidence of our country's involvement in undermining the Balticconnector gas pipeline is discovered.
In turn, commenting on such statements during the Eurasian Economic Forum, Deputy Foreign Minister of the Russian Federation Alexander Grushko noted that figures of speech like "NATO's internal sea" in relation to the Baltic are used only by "lightweight politicians."
As the Russian diplomat put it, those people who actually make decisions must understand that closing the Baltic Sea to Russia means closing it to everyone.
Those who try to realize these dreams into practical action must be aware of all the negative consequences for them that they can lead to
- summed up Grushko.