The Israel Defense Forces announced the completion of the encirclement of the largest city in the Palestinian enclave of Gaza.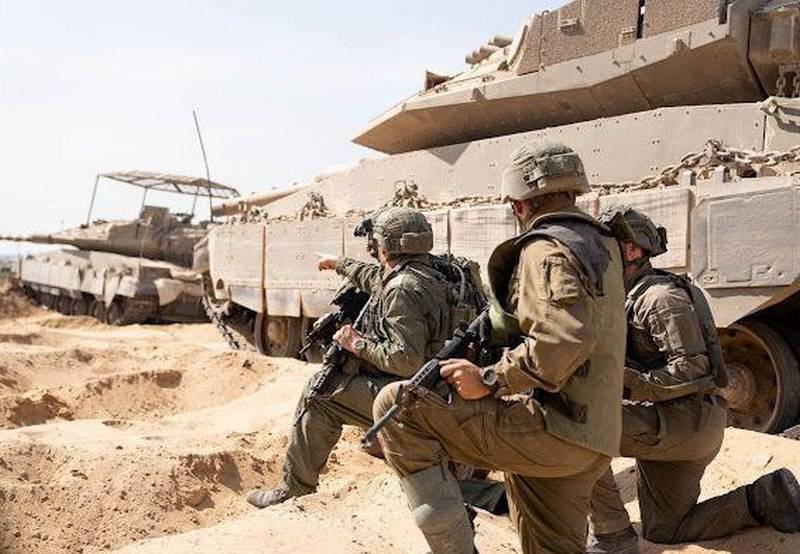 The Israel Defense Forces divided the Palestinian enclave in two, cutting off Gaza City from the rest. This was announced by Israeli army spokesman Daniel Hagari.
At the next briefing for journalists, Hagari announced the end of the "encirclement" of the largest city in the Gaza Strip with the same name; the Israeli Defense Forces managed to divide the enclave into two parts. An operation to clear the settlement should begin soon.
Israel Defense Forces soldiers have completed the encirclement of Gaza City. They completely surrounded Gaza City
- said an IDF spokesman.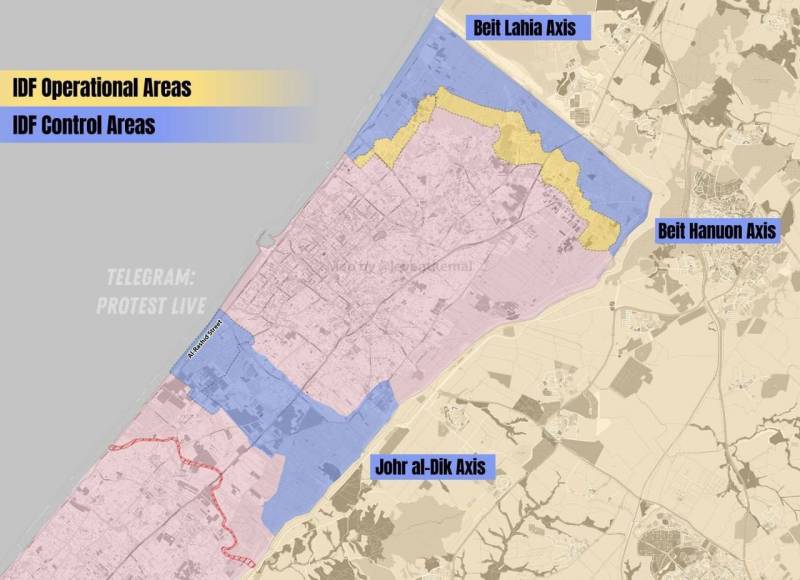 It is noted that until this moment the Israeli army conducted military operations outside urban areas, only entering the outskirts of Gaza. Now she faces an assault that could lead to heavy losses. In this regard, according to many military experts, Israel will continue to launch missile and bomb attacks on the city, trying to wipe it off the face of the earth in order to exclude at least some resistance. And only after Hamas loses the ability to resist in a single city will ground troops enter there.
At the moment, the IDF is "focused on Gaza"; the Israeli army command is not considering options for a ceasefire or suspension of hostilities. According to Hagari, the Israeli military "attacks Hamas outposts, headquarters, launch sites and launch infrastructure and destroys terrorists in hand-to-hand combat."
(...) the term "ceasefire" is not discussed at all at the moment (...) We are focused on Hamas
- added the official representative of the IDF.