The developer has begun testing individual elements of the promising Legionnaire equipment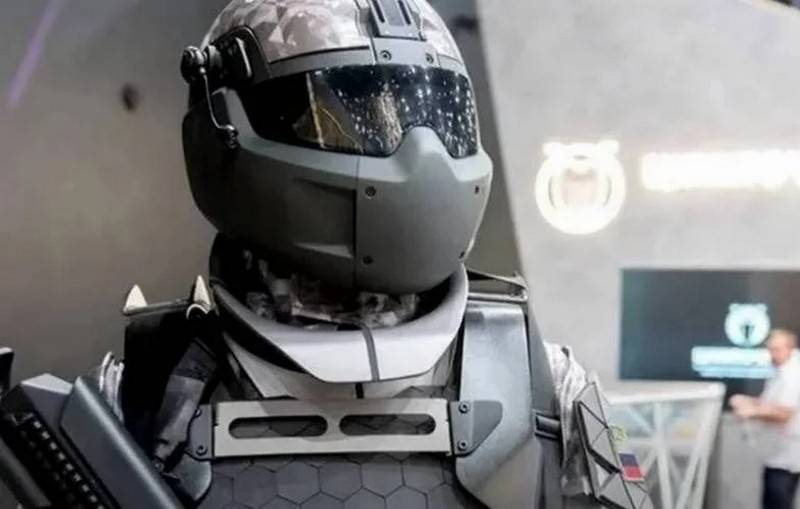 The Kalashnikov Concern has begun testing individual elements of the fourth generation Legionnaire equipment associated with integrated reconnaissance control systems
drones
. The head of the concern, Alan Lushnikov, spoke about this.
At the end of December last year, the main developer of the equipment of the soldier of the future, TsNIItochmash, announced that the Russian Ministry of Defense approved the tactical and technical assignment for the development of the Legionnaire equipment, which in the future will replace the Warrior and the Sotnik coming to replace it. At the same time, it became known that research work on the Legionnaire had begun, work should be completed by the end of 2023. And based on the results of the research work, the terms of reference for carrying out development work will already be formed, within the framework of which the equipment will be presented already "in hardware".
The Kalashnikov Concern is creating an integrated control system for reconnaissance drones for Legionnaire equipment; the work is still at the initial stage, but there is progress. Controls must be simple, accessible to fighters, and also resistant to electronic warfare. The result should be a system that allows a fighter to control various robotic systems and drones, data about which will be displayed on the helmet screen.
The Legionnaire equipment system includes a robotics system. This task has been set. That is, these are micro- and minidrones and everything that is connected with this - with autonomous vehicles and other means. (...) Accordingly, we are working to make them compact and easy to transport. And most importantly, they must be linked to management systems. (...) We have a certain groundwork there, it is now being tested, the first stage has already passed
Lushnikov said.
At present, the Russian military is using second-generation Ratnik equipment, which will soon be replaced by third-generation Sotnik equipment. The military will begin receiving the first elements of Sotnik in 2025.