The German branch of MBDA announced its readiness to resume production of the Taurus cruise missile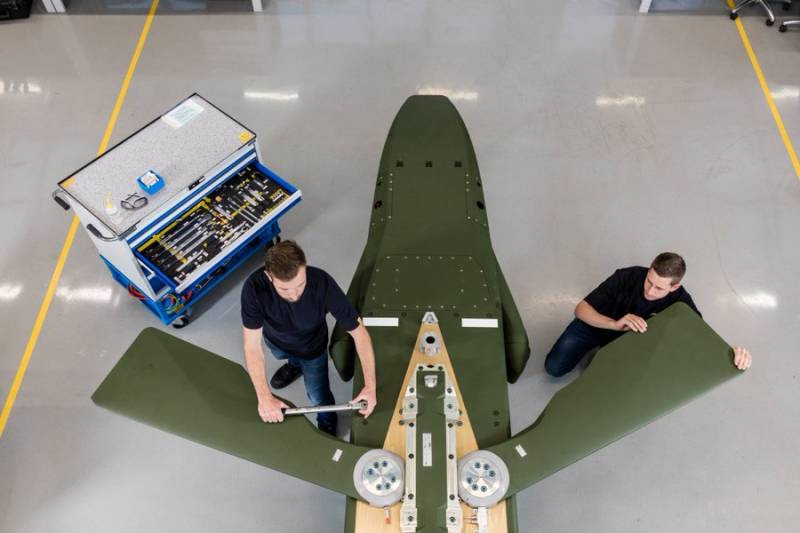 The production of the Taurus cruise missile, which Zelensky has been begging from Germany for quite some time, may be resumed. This was reported by the German branch of the European
armory
MBDA company.
MBDA Deutschland issued a statement about its readiness to start production of the Taurus cruise missile, and in the short term. In other words, in the near future. It is not yet clear why this statement was made; the German authorities did not express any intentions to purchase any more of these cruise missiles, and the Bundeswehr did not make any statements. It is possible that with this statement, MBDA Deutschland wants to push the German government to make a decision to supply missiles to Ukraine, counting on a new contract.
Moreover, speaking about the possible resumption of production, the company emphasized that it is possible to make the rocket more modern by introducing new technical advances. This, in turn, will preserve the rocket's potential for the next decades.
Today, the Bundeswehr is armed with approximately 600 Taurus cruise missiles, purchased in 2013. True, approximately 150 missiles are in working condition, the rest are not operational for one reason or another. In May of this year, defense expert of the Christian Democratic Union (CDU) Roderich Kiesewetter proposed transferring Taururs to Ukraine, which Zelensky immediately jumped on and began demanding that the German government supply the Ukrainian army with long-range missiles. Despite pressure, German Chancellor Olaf Scholz refused to transfer the missiles. At the same time, it is not excluded that in the end they will still end up in Ukraine.
Taurus Kerd 350/150 (Target Adaptive Unitary & Dispenser Robotic Ubiquity System / Kinetic Energy Penetrating Destroyer) - developed in Sweden
aviation
a long-range cruise missile designed for high-precision strikes and destruction of highly protected and buried targets without the carrier aircraft entering the enemy air defense zone.
https://twitter.com/MBDADeutschland