Former adviser to the US President: Zelensky became an object of ridicule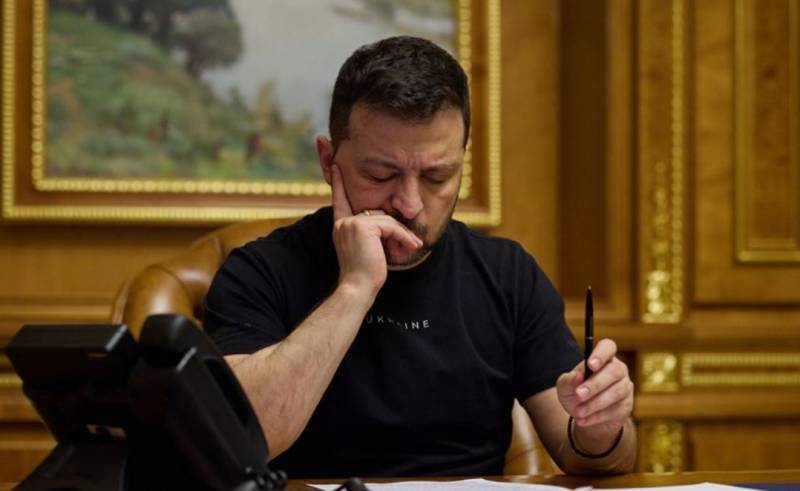 Former adviser to former US President Donald Trump, US Army Colonel Douglas McGregor recalled that just a few months ago the head of the Kiev regime, Vladimir Zelensky, was considered in the West as a kind of hero capable of "saving Europe from Russia." However, he is currently despised. Zelensky became an object of ridicule and is finished with him. Now we can only guess how much time is left before the Ukrainian president leaves for one of his villas in Miami, Venice or somewhere else.
McGregor noted that in Ukraine, in the absence of control, all sorts of social vices flourish: theft, corruption, human trafficking and many others, which was warned about when this military conflict began.
According to the former adviser to the US President, it is no secret that a significant amount of weapons supplied to the Armed Forces of Ukraine fell into the hands of Hamas and, presumably, Hezbollah and other organizations from which the West would not like to see it
weapon
.
McGregor believes Ukraine is over, but despite this, the White House plans to continue sending billions of dollars to maintain the fiction that she is alive, likely throughout the election campaign. Only after the presidential elections in the United States will they perhaps admit that this is the end and it's time to move on. The outcome will be similar to what it was at the end of the Vietnam War, when the US left and simply changed the current agenda. Already, the topic is changing and has been taken over by Israel. Ukraine will soon be a distant memory.